September 1-30
DELANO LAS VEGAS ONE YEAR ANNIVERSARY SPECIALS
Della's Kitchen and Franklin at Delano Las Vegas are celebrating the luxury hotel's one-year anniversary with delightful F&B specials.
? Della's Waffle Sundae, a Belgian waffle topped with homemade vanilla bean and strawberry ice creams, is smothered with chocolate and salted caramel sauces. The birthday treat is served with a candle and priced at $15.
? Franklin will offer the 1685 Collins, a refreshing cocktail made with Bulldog Gin, Franklin housemade limoncello, St. Germain and soda water. The drink is garnished with a lemon wheel and priced at $16.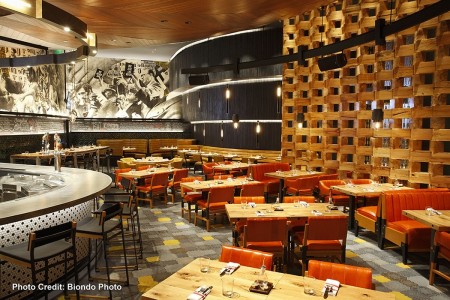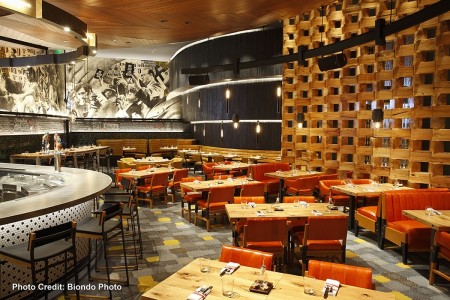 September 5
UFC 191 CLOSED CIRCUIT VIEWING PARTY
Visitors can enjoy wood-fired pizza, small bites, shared plates and craft beer as they watch the main event with a rematch between Demetrious "Mighty Mouse" Johnson and arch-rival John Dodson.
? Location: FIVE50 Pizza Bar at ARIA
? Time: 7 p.m.
? Price: $90 per person, all-inclusive
September 6
TENAYA CREEK BEER DINNER
Tom Colicchio's Craftsteak will host a beer dinner featuring passed hor d'oeuvres and a four-course dinner with beer pairings. Visitors will start the night with a Caprese Salad followed by Short Rib Ravioli, Kurobuta Pork and the restaurant's signature Monkey Bread.
? Location: Tom Colicchio's Craftsteak at MGM Grand
? Time: 6 p.m.
? Price: $100 per person, all-inclusive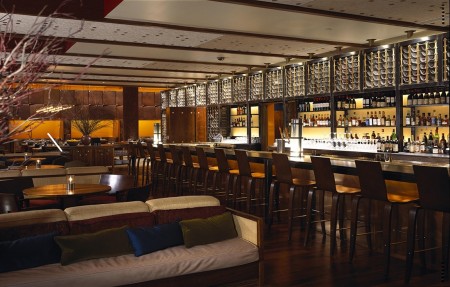 September 10
FOOTBALL SEASON SPECIALS
Football season kicks off Sept. 10 and the restaurants and bars at MGM Resorts International properties have a game plan for guests looking to watch every play while savoring delicious game day fare and affordable drink specials.
September 19 ? October 4
OKTOBERFEST
In honor of Oktoberfest, TAP will feature food specials such as Jumbo Bavarian Pretzels, Bratwurst, Pork Jagerschnitzel and Black Forest Cake as well as $7 pints of OKTOBERFEST-style beers from Ballast Point and Samuel Adams.
? Location: TAP at MGM Grand
September 24
HARDY COGNAC DINNER
Hosted by ARIA Mixologist Craig Schoettler and A. Hardy U.S.A. CEO Benedicte Hardy, this exclusive event will celebrate the launch of Thoroughbred, a limited edition Hardy cognac blend made exclusively for ARIA. The five-course dinner menu, prepared by BARDOT Brasserie Executive Chef Josh Smith, will begin and end with an exclusive cognac tasting. Exquisite selections include Hardy Noces de Perle, Hardy Noces d'Or, Hardy Noces d'Albatre "Rosebud," Hardy Noces de Diamant and Hardy Perfection Lumiere. Throughout the experience, a champagne pairing created by ARIA Director of Wine Kim Wood will be served with each course.
? Location: BARDOT Brasserie at ARIA
? Time: 7 p.m.
? Price: $475 per person, all-inclusive
September 25
A CELEBRATION OF ITALY WINE DINNER
LUX Wines Western Region Sales Manager Stephanie Caraway will guide guests through a five-course dinner created by FiAMMA Executive Chef Pawan Pinisetti. The dinner will consist of Alaskan King Crab, Risotto Parmigiano, Cavatelli, Ossobuco and an Autumn Dessert Trio. Each course will be served with Allegrini wine pairings.
? Location: FiAMMA Trattoria & Bar at MGM Grand
? Time: 7 p.m.
? Price: $112.23 per person, all-inclusive
Related Links:
Book Now: Aria Hotel & Casino
Book Now: Delano Las Vegas
Book Now: MGM Grand Hotel & Casino
Fiamma Trattoria Italian Restaurant
Tap American Sports Bar
Tom Colicchio's Craftsteak Steakhouse Restaurant
Five50 Pizza Bar
Bardot Brasserie French Restaurant
Della's Kitchen Restaurant