Following a highly successful first quarter in Las Vegas and continuous demand for the show, tickets for 2018 performances of MAGIC MIKE LIVE LAS VEGASare now on sale. Offered exclusively at Hard Rock Hotel & Casino, patrons may purchase tickets for performances through April 2018; performances beyond April will be placed on sale at a later date.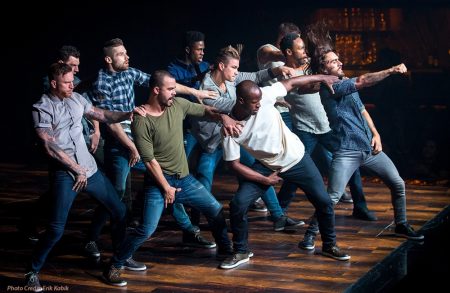 Hailed as "the modern strip show we deserve" and the "best girls' night out" in Vegas, MAGIC MIKE LIVE invites fans to experience an extraordinary, one-of-a-kind striptease spectacular guaranteed to bring the heat. Beginning Wednesday, Sept. 6, guests can enjoy new show times at 8 p.m. and 10:30 p.m., allowing more flexibility when reserving tickets.

 Magic Mike Live! Tickets
"We are always looking for new ways to cater to our guests," said Scott Armstrong, Senior Vice President Operations of BASE Entertainment. "By implementing this new schedule, our guests will have ample time to prepare for the evening's events, enjoy a leisurely dinner, and/or kick off their evening with a late-night performance. They'll be able to do it all."
MAGIC MIKE LIVE LAS VEGAS currently performs Wednesdays through Sundays at 7:30 p.m. and 10 p.m., with the new schedule beginning Sept. 6.
Related Links: