Maverick Helicopters partners with Four Seasons Hotel Las Vegas to introduce the Natural Wonders Experience, an exclusive, luxury helicopter flight and culinary experience featuring remote Grand Canyon and Valley of Fire landings.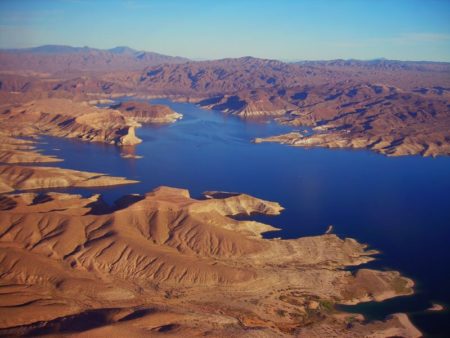 "We are thrilled to provide this exclusive helicopter experience to guests at Four Seasons Hotel Las Vegas," said Bryan Kroten, vice president of marketing at Maverick Helicopters. "Combining two of Maverick Helicopters' most popular flight destinations with the resort's culinary team makes the Natural Wonders Experience the most luxurious package we have to offer."
Offered by Maverick Helicopters in partnership with Four Seasons Hotel Las Vegas, this once-in-a-lifetime excursion treats guests to an exhilarating private helicopter flight from Las Vegas to private landing sites at the Grand Canyon and Valley of Fire, optimal locations to witness some of the world's most fascinating landscapes.
Available to Four Seasons Hotel Las Vegas guests only, the three-hour excursion includes private transportation from the hotel to Maverick Helicopters' Las Vegas terminal, where guests will depart via private helicopter to the Valley of Fire. The helicopter will land on the highest peak of the Valley of Fire. Considered one of the most remote destinations in the southwest United States, this peak offers unsurpassed views of the area's spectacular red sandstone formations.
The excursion continues into the Grand Canyon, where the helicopter will land 3,500 feet below the West Rim at Maverick Helicopters' private landing site on Hualapai Indian Territory. In this breathtaking setting, approximately 300 feet above the Colorado River, guests will enjoy champagne and lunch prepared by Four Seasons' culinary team.
The journey concludes with a flight over Lake Mead, Fortification Hill and the awe-inspiring Hoover Dam, followed by a flight over the Las Vegas Strip and Downtown Las Vegas.
Related Links: