Maverick Helicopters acquired its seventh consecutive award for the Best Air Tour at the Southern Nevada Hotel Concierge Association?s (SNHCA) Concierge Choice Awards. The organization was honored during a ceremony on Sunday, May 1.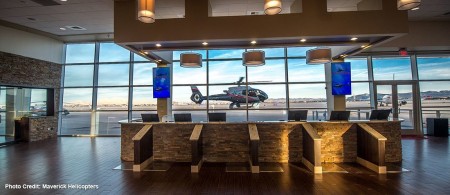 The SNHCA is definitely an association of professional hotel concierges devoted to supplying the greatest degree of service possible in Vegas. As true ambassadors of the city, the group evaluates the area?s tourism landscape yearly to determine the winners of their Concierge Choice Awards. The 2016 award was given to Maverick Helicopters because of its quality aerial encounters over Vegas and also the Grand Canyon as well as for creating a positive impression upon concierge throughout the valley.
?We are honored to be recognized by the Southern Nevada Hotel Concierge Association for the seventh year in a row,? said John Buch, president of Maverick Aviation Group, parent company of Maverick Helicopters. ?As we are celebrating our 20th year of operation, taking home this award is a true testament to the hard work and dedication our team puts in each and every day.?
Related Links: