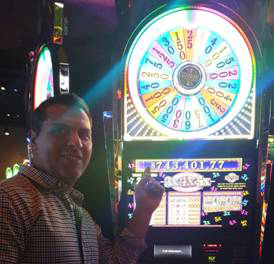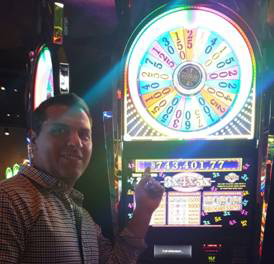 Early on Tuesday, December 8, one lucky guest won large while playing the Wheel of Fortune slot machine game at SLS Vegas. Robert Quni, who had been going to Vegas from Rochester Hills, Michigan, switched his 75-cent wager into $743,401.77 when the winning symbols lined up on the Wheel of Fortune slot machine game.
?Tis? the season to win big and we are beyond thrilled Mr. Quni won at Las Vegas? newest home for winning,? said Chris Fiumara, general manager and senior vice president of operations at SLS Las Vegas. ?SLS Las Vegas is proving to be a fantastic place to stay and play, especially as our all-new CODE program ramps up and exciting casino promotions are continually introduced.?
Wheel of Fortune is among the most widely used casino games in Vegas, offering gamers a progressive-jackpot that continuously develops according to how much money that's played within the machine. To win the jackpot, visitors must wager three coins on every spin to play for the Wheel spin. If a player gets a wheel symbol on their own spin, only then would they play Wheel of Fortune.
Related Links: