On Sunday, November 1, DJ and electric violin virtuoso Lydia Ansel came back to her limited engagement at Rockhouse within the Venetian Las Vegas, after performing for U.S. troops in Guantanamo Bay, Cuba from October 16-20.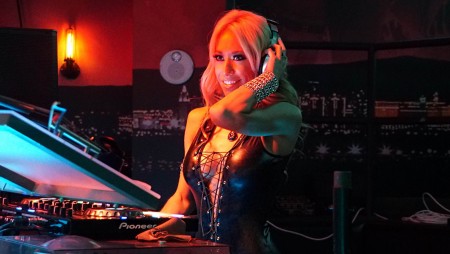 ?I?m so incredibly proud I was given the opportunity to perform for more than 5,000 troops and their families stationed at Guantanamo Bay,? said Ansel.
Ansel traveled to Cuba using the multi-Grammy nominated alternative rock-band The Plain White T?s, which headlined the 2nd evening of the event, while Lydia starred with the group Bella Strings on the opening evening from the weekend concerts.
?Lydia is a shredder,? said Plain White T?s lead guitarist Dave Trio. ?Not only can she show you the history of rock on that electric violin, she has a huge presence on stage as well.?
On Sunday, November 1, Ansel was welcomed by a full house at Rockhouse, starting off her new limited engagement. Ansel will perform Sunday nights through November 15th at 8 p.m., or following the conclusion of the evening's football game.
?We?re always trying to push the envelope here, and Lydia is a prime example,? said Avi Kopelman, general manager of Rockhouse. ?It?s unlike anything we?ve done here before, and she totally kills it ? the crowd loves her.?
Related Links:
Book Now: The Venetian Resort-Hotel-Casino
Palazzo Hotel & Casino
The Grand Canal Shoppes