Westgate Las Vegas Resort & Casino has introduced the grand opening of their latest fine dining restaurant, Edge Steakhouse. Featuring a cutting-edge, modern twist around the traditional steakhouse and helmed by award-winning Chef Nick Lees, Edge Steakhouse opens its doors July 28.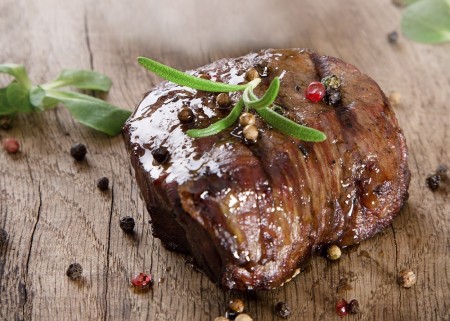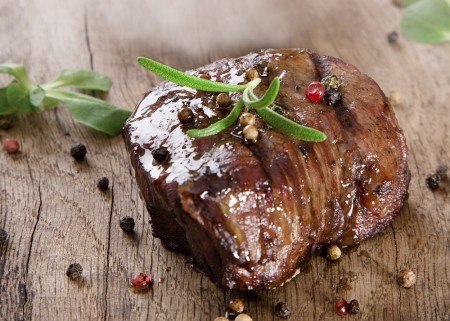 "We're proud to welcome such a prestigious restaurant to the Westgate Las Vegas Resort & Casino," said David Siegel, CEO and Founder of Westgate Resorts. "Edge Steakhouse is a proven, award-winning steakhouse that will be a wonderful addition to the amenities available to guests at Westgate Las Vegas."
At Edge Steakhouse, visitors will love a cutting-edge culinary experience that blends traditional American steakhouse faves by having an exciting variety of niche snacks, creative entrees and innovative sides. The menu features high quality Aged Prime Steaks, Snake River Farm Wagyu Beef, fresh fish and seafood, also it includes greater than a dozen other mouth-watering items. Edge Steakhouse offers a number of unique tableside dining encounters, together with a fresh sea food tower, a tableside prepared Caesar Salad along with a scrumptious variety of micro-desserts.
Since its beginning in Park City, Utah, in December 2012, Edge Steakhouse has gotten numerous accolades including honors for "Best Fine Dining Steakhouse" and "Best Overall Restaurant" in the 2013, 2014 and 2015 Utah Best of State Awards Gala. Edge Steakhouse has additionally been identified by USA Today as a Top Ten restaurant in Park City and it has received honors from TripAdvisor, Open Table and Wine Spectator.
Additionally towards the appetizing menu choices, Edge Steakhouse will feature greater than 450 types of wine. Your wine collection includes Premier Grand Cru Chateux Margaux, Latour, Haut-Brion and Napa Valley faves for example Screaming Eagle. Nicole Waltrip, Wine Director for Edge Steakhouse in Park City, continues to be featured in Wine Spectator magazine, and it has received the "Wine Spectator Award of Excellence" in 2014 and 2015.
Executive Chef Nick Lees developed a love for cooking in a youthful age. Becoming an adult on his grandparents' fruit farm in Orem, Utah, his grandmother, who he known as "Nanny," was but still is his greatest inspiration to cook. Chef Lees has labored in certain of Utah's best kitchen areas, including Tuscany, Log Haven, Boulevard, The Aerie, Creekside, St. Bernard's, The Yurt and also the Tree Room, amongst others. This Year, Chef Lees became a member of the advantage Steakhouse team in Park City, where he was marketed to Executive Chef in 2013. Chef Lees is constantly on the push the envelope together with his amazing culinary genius, out of the box apparent by his assortment of honors, including "Best Fine Dining Chef" in the 2013 Utah Better of Condition Awards Gala, the Park City Area Lodging Association's 2014 "Black Gemstone Award" for the best Chef and "Best Chef" in the very best of Park City Awards in 2013 and 2014.
"It's truly an honor to cook alongside so many accomplished and renowned culinary chefs in Las Vegas," said Chef Nick Lees, Executive Chef at Edge Steakhouse. "I'm thrilled to be a part of the Westgate Las Vegas team and look forward to creating a wonderful dining experience for the local and tourist communities of Las Vegas."
Edge Steakhouse opens at 5 p.m. Tuesday through Saturday.
Related Links:
Book Now: Westgate Las Vegas Resort and Casino
Edge Steakhouse Restaurant