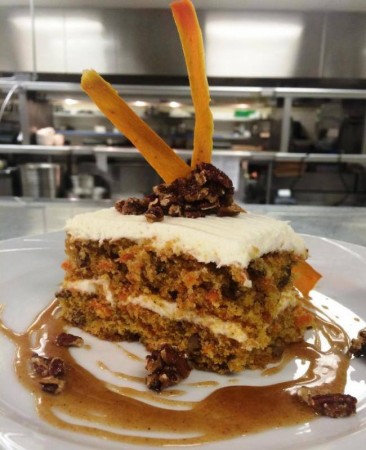 Slowing down this summer time? Not at Emeril's New Orleans Fish House, Chef de Cuisine Heath Cicerelli and the team have created an array of new lunch special offers, decadent desserts and seasonal cocktails. Additionally to those scrumptious new menu products, Emeril's New Orleans Fish House has made the decision to extend the most popular three-course dinner menu from Las Vegas Restaurant Week until the end of summer time. A guest favorite, this dinner menu offers three delectable courses for only $49 (without tax and gratuity).
Options for the Taste of Emeril's Summer Menu include:
Appetizer (selection of)
? Emeril's Fall River clam chowder with hickory smoked bacon, potatoes and leeks
? Shrimp, andouille and okra gumbo with long grain rice, shaved green onion
? Crystal fried shrimp and baby mixed greens salad with roasted peppers, sweet corn and white cheddar cheese
Entree (selection of)
? Seared sea scallops with black eyed pea succotash, baby frisee and sweet corn cream
? Grilled Hawaiian butterfish with pickled veggies, roasted jalapeno and avocado puree with yuzu perfumed cucumber
? Pan seared flat iron steak with Abita-battered trumpette mushrooms, oven roasted tomatoes and roasting garlic demi glace
Dessert (selection of)
? Emeril's banana cream cake with fresh whipped cream, chocolate curls and caramel sauce
? Flourless chocolate cake with hibiscus-implanted tangerines and hibiscus granita
? New Orleans "bread and butter" bread pudding with bourbon cr?me anglaise and fresh whipped cream
Summer time lunch special offers include lime and tequila marinated fish tacos with black bean soup; Alaskan snow crab and Maine lobster rolls; Grilled chicken remoulade salad; Gulf shrimp and andouille sausage jambalaya; Louisiana style grilled oysters; along with a classic black angus cheeseburger with Creole mayo and Emeril's spiked fries. Each one is listed $15-16.
New desserts incorporate a triple chocolate cake with gianduja dust, raspberry ice cream, caramel lace and raspberry sauce; Carrot cake with brown butter sauce, candied carrots and carrot chips; Lemon raspberry trifle with lemon curd, vanilla sponge cake and fresh raspberries; Raspberry coconut 'zinger' cake with coconut cr?me anglaise and fresh raspberries.
Emeril's has additionally put into the creative bar menu a brand new summer time cocktail known as The Strawberry Dragon, mixing Bacardi Dragon Berry rum, lemon-lime juice, pomegranate syrup and fresh bananas.
Emeril's New Orleans Seafood Home is situated in the MGM Grand Vegas and it is open daily for dinner and lunch from 11:30 a.m.-10 p.m. together with a Carnival Happy Hour from 2-6 p.m. and 9:30 p.m. to shut.
Related Links:
Book Today: MGM Grand Hotel and Casino
Emeril's New Orleans Fish House Seafood Restaurant