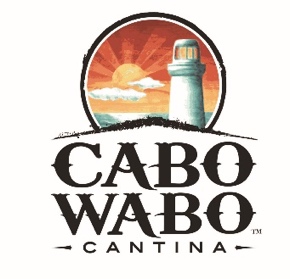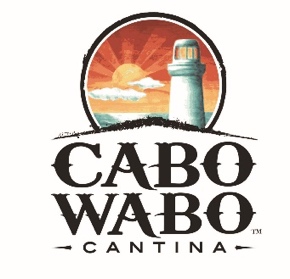 Tweet it: .@CaboWaboLV is offering 10% off breakfast to all @miraclemileLV #BlackFriday shoppers on Friday., Nov. 26. #Vegas #Vegas #ShopTilYouDrop
LAS VEGAS – Nov. 8, 2021 – Cabo Wabo Cantina, located inside Miracle Mile Shops at Planet Hollywood Resort & Casino, will offer Black Friday shoppers a 10% discount on breakfast, available exclusively on Friday, Nov. 26.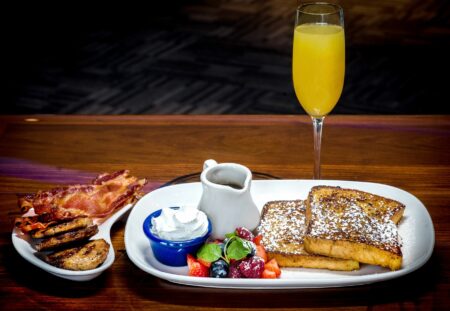 With a receipt from any store inside Miracle Mile Shops, holiday shoppers will enjoy a variety of breakfast selections at a discount, including Cabo Wabo's French Toast made with fresh brioche bread and topped with warm syrup, fresh berries, powdered sugar and whipped cream; or Cabo Wabo's Chilaquiles con Huevos featuring shredded chicken, onions, Oaxacan cheese, sour cream, two eggs any style on top served with fresh tortilla chips and choice of red or green salsa
Deal hunters can complement their meal and get ready for more shopping with Cabo Wabo's signature breakfast cocktails, including the Paradise Punch with Sammy's Beach Bar Rum, Grand Marnier, orange juice, cranberry juice and passion fruit topped with sparkling wine; or the new Sammy's Beach Bar Cocktail Company, a ready-to-drink rum-based canned cocktail available in four flavors: Tangerine Dream, Pineapple Splash, Island Pop and Cherry Kola Chill.
More information is available at Cabo Wabo Cantina.
About Cabo Wabo Cantina:
Awarded "Best Tequila Selection" in Las Vegas Review-Journal's "Best of Las Vegas," Cabo Wabo Cantina at Miracle Mile Shops in Las Vegas features Strip-side patio views and plenty of booze. Sammy Hagar's hard rockin' cantina combines the laid back, beach town vibe of Cabo San Lucas, Mexico, with the excitement of the Las Vegas Strip. Blending coastal Mexican and Tex Mex cuisine, the menu offers a tantalizing mix of flavorful food and killer cocktails. Favorites include Sammy's tequila shrimp, pork carnitas tacos and beef short rib enchiladas. Cabo Wabo is open from 8 a.m. – 1 a.m. Friday through Monday and 11 a.m. – 1 a.m. Tuesday through Sunday. Breakfast is served from 8-11 a.m. Friday – Monday and includes more than a dozen selections including the signature CW Benedict Omelet and brioche French toast. Cabo Wabo Cantina is home to one of the most popular happy hours on the Strip with half-off select appetizers, regular margaritas, sangrias and draft beer from 3-5 p.m. Monday through Friday. More information about Cabo Wabo is available at CaboWaboCantina.com, by calling 702.385.2226, or by following Cabo Wabo on Twitter, Instagram and Facebook. More information about Cabo Wabo and Hagar can be found at RedRocker.com and CaboWabo.com.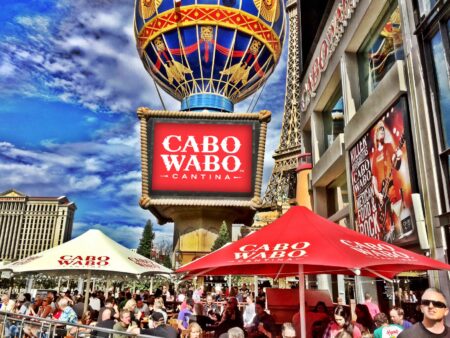 About Miracle Mile Shops™:
Miracle Mile Shops at Planet Hollywood Resort & Casino features more than a mile of 200 shops, tempting restaurants and live entertainment venues at the heart of the famed Las Vegas Strip. The center is home to M·A·C Cosmetics, a leading brand of professional cosmetics; Sephora; Morphe; premier blow out salon, Drybar; Quay Australia; H&M; Flight 23 at Footaction, one of only three in the country; Tipsy Robot, the first land-based cocktail bar operated by robots; Chicago popcorn legend Garrett Popcorn Shops' only Las Vegas location; Nacho Daddy, home of the world-famous Scorpion Shot; 15,000-square-foot bar and restaurant Cabo Wabo® Cantina; Club Tattoo, featuring some of the best tattoo artists and body piercers in the nation; as well as a multi-million dollar fountain show. Miracle Mile Shops is an affiliate of Institutional Mall Investors LLC, a co-investment venture owned by Miller Capital Advisory, Inc., and CalPERS. For more information, call 702.866.0710 or visit www.miraclemileshopslv.com. Keep up with the latest Miracle Mile Shops news via Facebook, Twitter, Instagram and YouTube.
Media Contacts:
Lauren Cahlan/Richard Robinson
CaboWabo@wickedcreative.com
702-283-1414