The destination that brought celebrated seafood fine dining to the Las Vegas desert is set to make its next evolutionary step. MICHAEL MINA Bellagio reopened April 12 with a re-imagined concept that emulates fresh seafood feasts at marketplace paradises and seaside villages from around the world.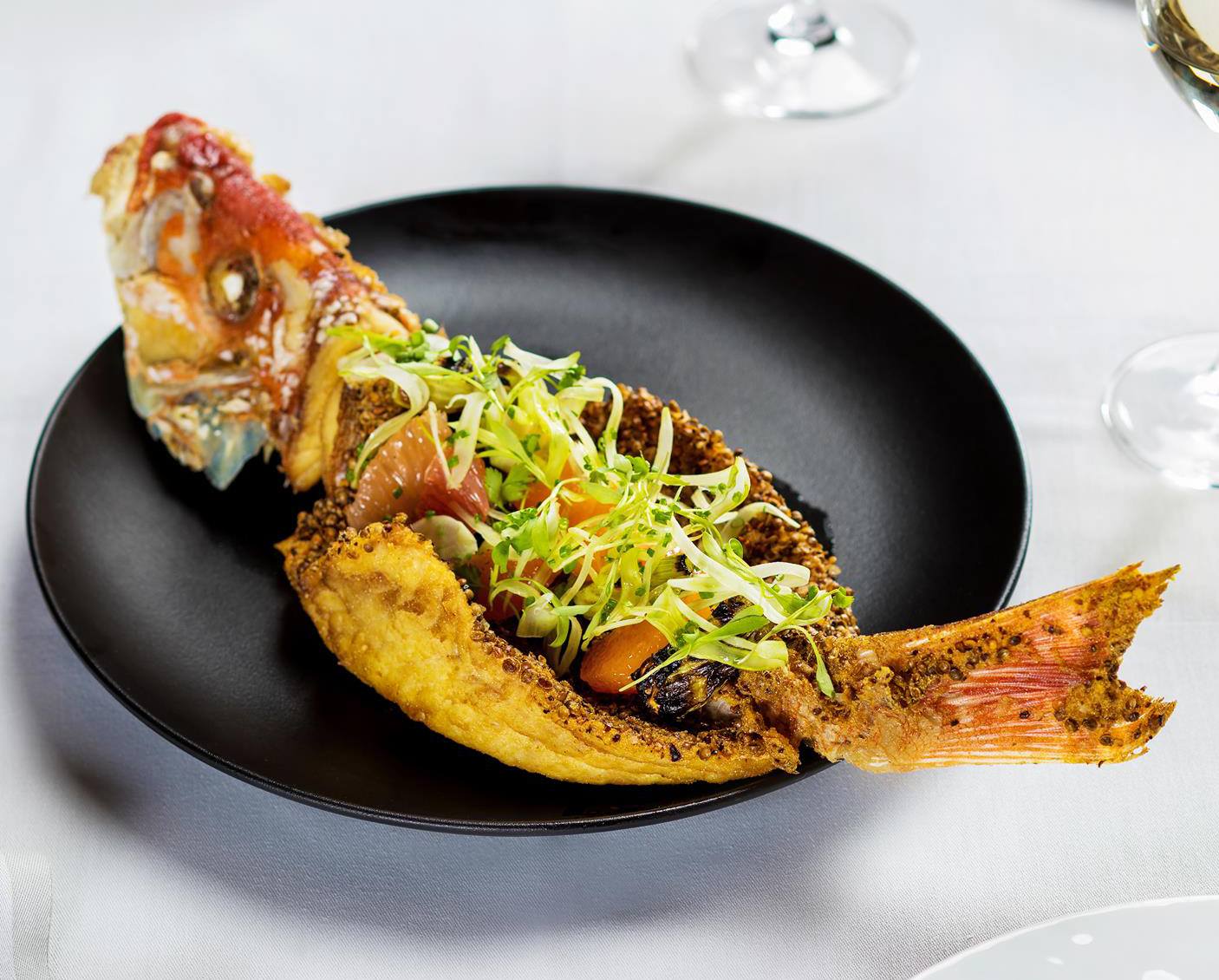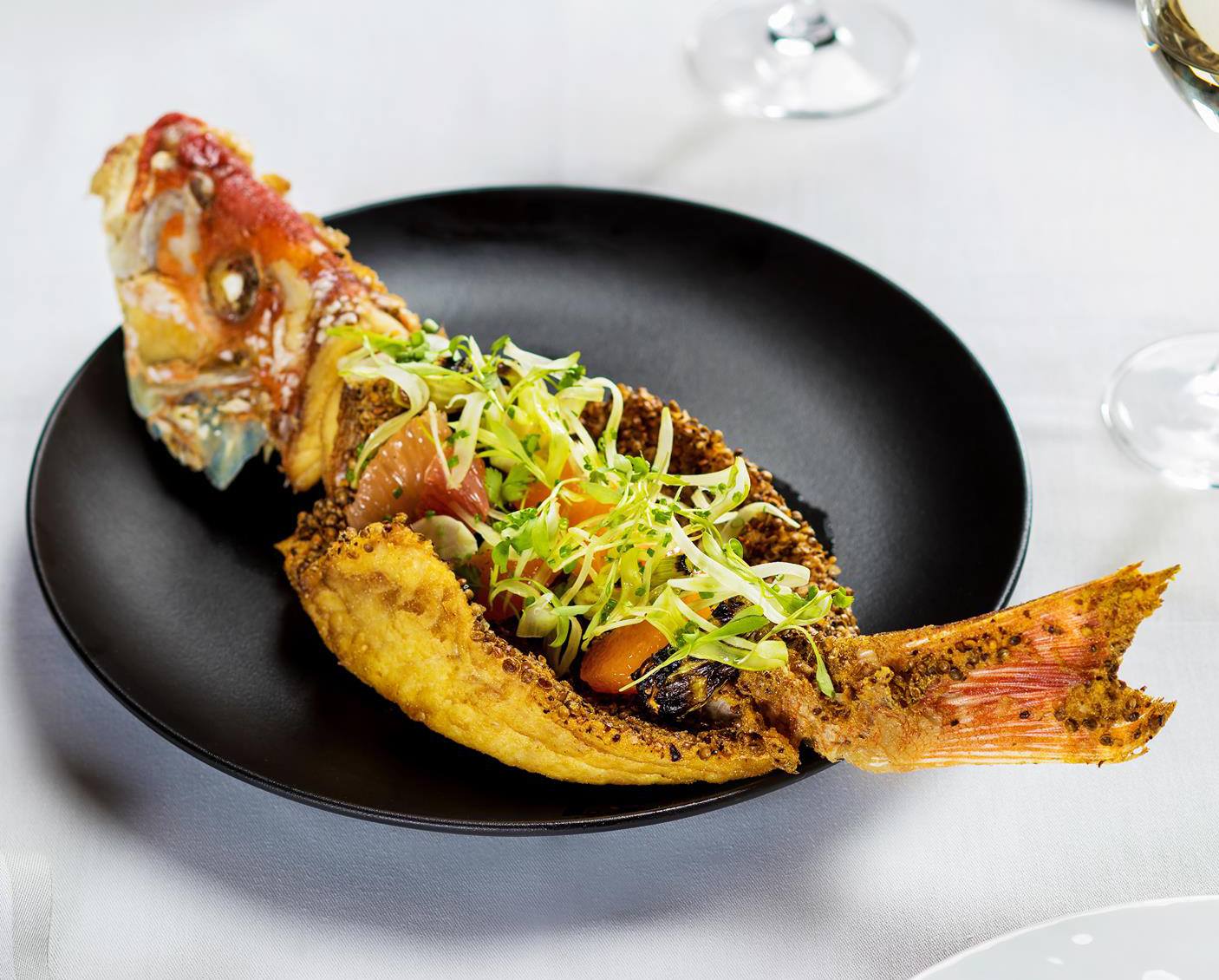 "The Las Vegas restaurant scene has exploded in recent years," said James Beard Award-winning chef Michael Mina. "I wanted to re-invent my Bellagio restaurant to provide guests with a thoughtful and exciting new way to enjoy all types of seafood. I found inspiration in my travels and researched the best cultural traditions, techniques, and presentations that bring out the most delicious flavors of seafood."
The result is Chef Mina's "Market List" menu, which honors the refined culinary craft of seafood from Japan, the Mediterranean, France and beyond. Highlights include:
• Spice-Crusted and Whole-Fried Fish: The large-format Hawaiian preparation offers a zesty crunch to a selection of four fishes – from Pink Snapper to Moi – that can feed up to five.
• Hot Charcoal-Grilled Shellfish: An immersion of Asian and Southern cooking, Chef Mina brushes succulent shellfish like Maine Lobster and King Crab with miso, garlic and Yuzukosh? butter before tossing them on a charcoal grill to intensify the natural flavors of the shellfish.
• Signature Tasting Menu: Loyal fans of MICHAEL MINA Bellagio can still experience his signature dishes, such as the legendary Lobster Pot Pie and Caviar Parfait, featured in an opulent five-course feast.
• Market Catch Fish Steaks: As if just plucked from the Tsukiji Market, six hearty selections of seafood are cut into elegant steak presentations. The thick cuts of Yellow Fin Tuna, Moonfish, Mahi Mahi and more dazzle in both presentation and taste.
• Three-course à la carte menu: Melding the flexibility of à la carte with the decadence of a chef's tasting menu is this special section that provides a variety of options at each course, including a Black Garlic Butter Fish served with fried peppers, baby eggplant and olive oil-smashed white yams.
• Signature Caviar Selections: Tableside caviar service remains an integral element of the MICHAEL MINA Bellagio experience, now elevated with royal trimmings and a selection of Golden Osetra, Kaluga, and White Sturgeon.
Along with the new seafood concept, the space has received a complete renovation to reflect Chef Mina's vision for a seaside village dining experience within the context of fine dining. The expanded dining room features its own raw bar along with a new lounge space, ideal for cocktails and small bites. A new private dining room has been added and is available for groups up to 24 guests.
Located adjacent to the Bellagio Conservatory & Gardens, Michael Mina Bellagio is open Monday through Saturday from 5 p.m. – 10 p.m.
Related Links: