Terrell Owens, Jose Canseco and Jim McMahon celebrated the grand opening of the new show Renegades inside Cleopatra's Barge at Caesars Palace Friday, Februar 9. The sports legends were joined on the red carpet by Renegades host, comedian Martin Montana, and creative director of the show, Eric Jordan Young, as well as local celebrities including Scheana Shay and Chester Lockhart from Sex Tips for Straight Women from a Gay Man, Ricardo Laguna, X Burlesque, Murray SawChuck, Douglas Leferovich, Chippendales, Mac King, Xavier Mortimer, Lydia Ansel, The Gazillionaire and the Silicon Valley Girls from Absinthe, Chelsea Phillips-Reid from Magic Mike Live, Kevin Burke from Defending the Caveman, AJ Lambert, and Keith Thompson, Niki Scalera, Maren Wade, Daniel Emmet, Philip Fortenberry and Jeanne Bavaro from Cocktail Cabaret.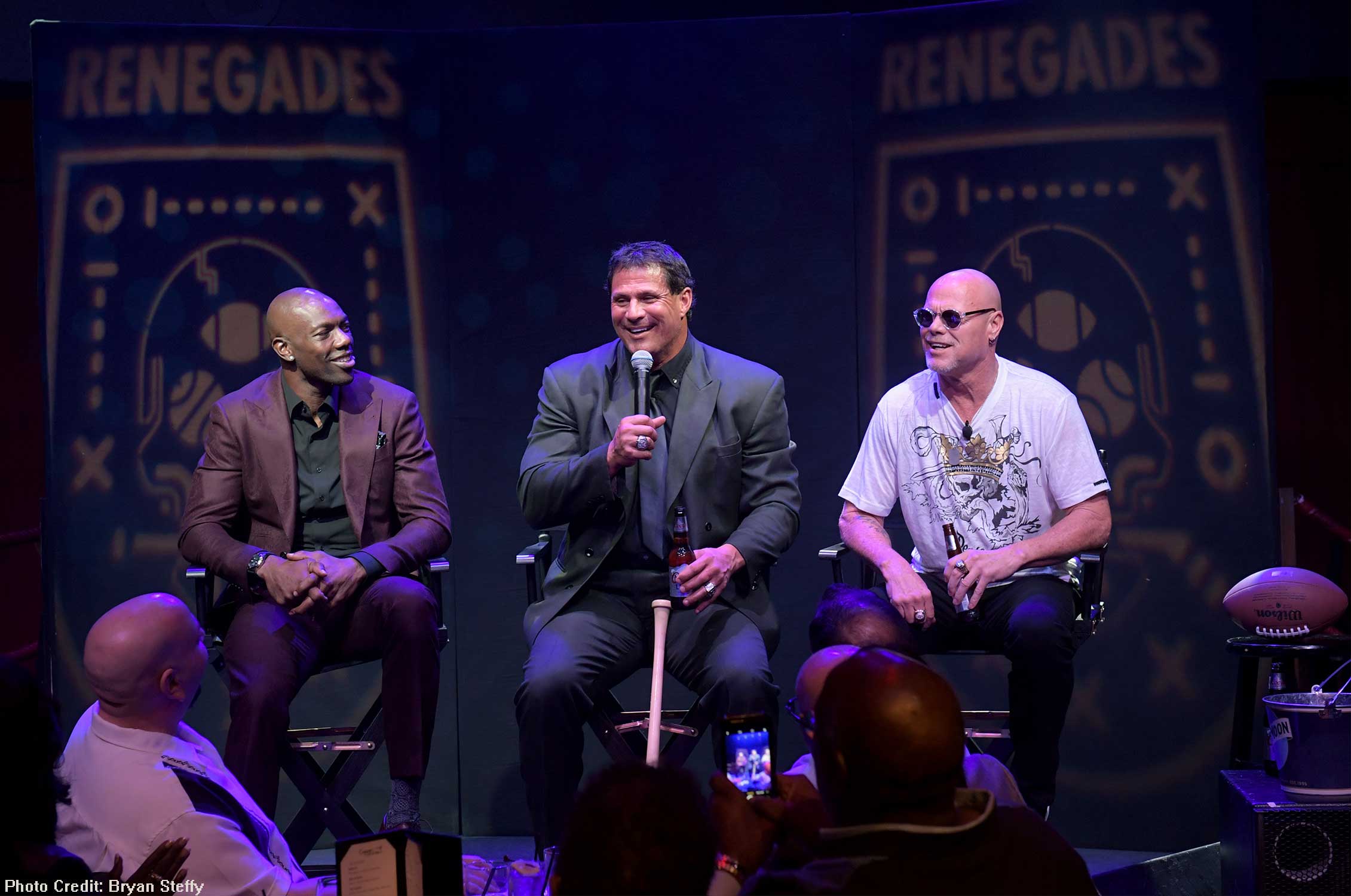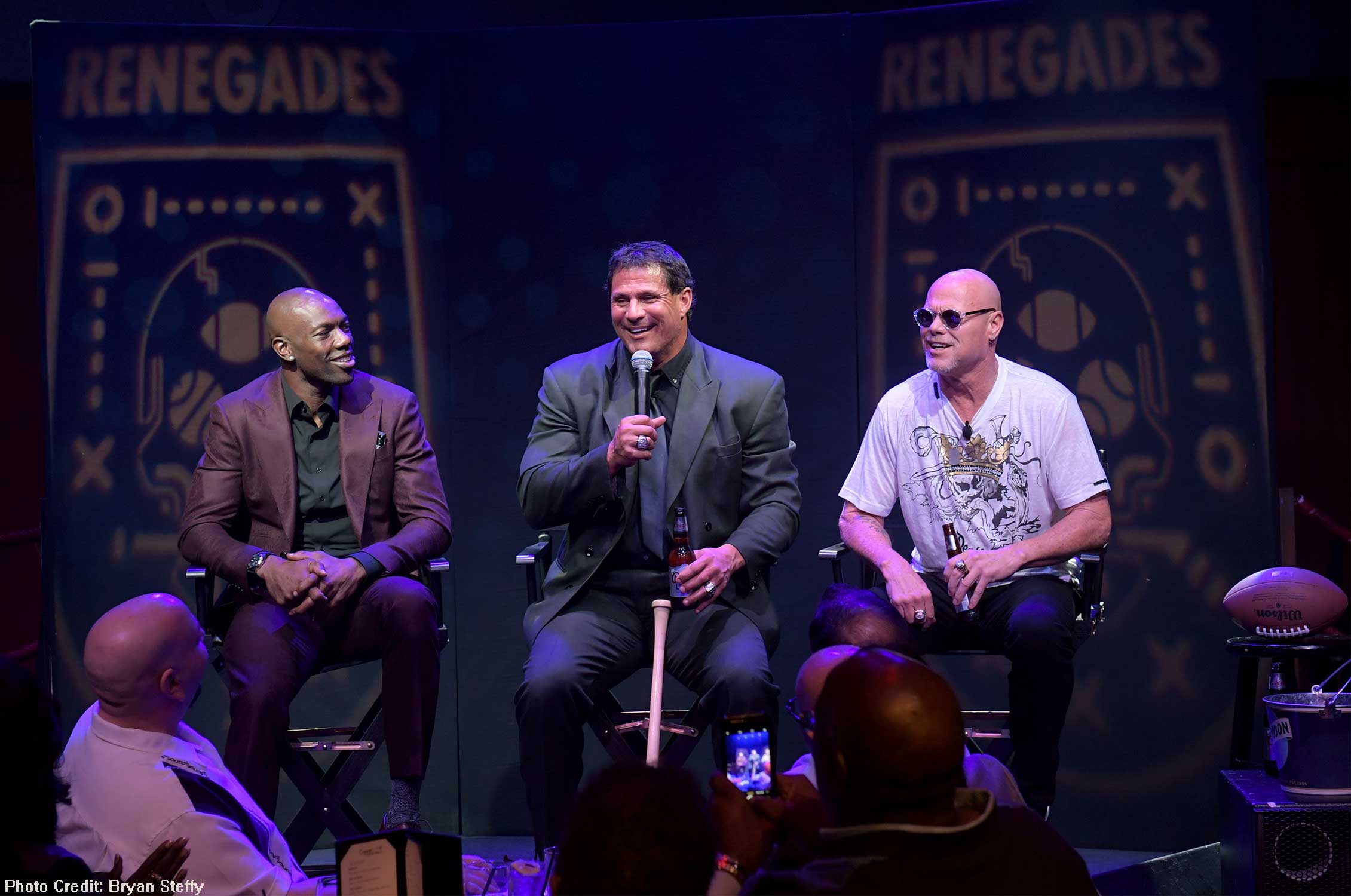 Renegades, a new interactive and totally unique show, gives sports fans an up-close and personal experience with three of their favorite sports stars. No subject is off-limits as legends recount stories from their playing days to tabloid-making headlines and beyond. Hear directly from the greats as they share their eyewitness accounts of the biggest sports stories in history, while getting your chance to play the role of sports reporter lobbing questions at the athletes during the show's panel roundtable finale.
The starting line-up includes baseball great Jose Canseco, two-time Super Bowl champion Jim McMahon and six-time NFL Pro Bowler and Pro Football Hall of Fame Class of 2018 inductee Terrell Owens. The Fab Five's Jimmy King will fill in for Owens February 15-18. The shows are hosted by comedian Martin Montana, with Eric Jordan Young serving as writer, director and creative director. The Renegades roster will rotate athletes every three months.
Renegades is presented Thursday through Sunday at 8 p.m.
Related Links: