Award-winning helicopter operator, Maverick Helicopters, has partnered with leading global entertainment company, Cirque du Soleil®, to launch a one-of-a-kind show and Vegas Nights flight package. The bundle will offer two show options, KÀ™ by Cirque du Soleil or The Beatles™ LOVE™ by Cirque du Soleil, and a spectacular Las Vegas Strip helicopter flight showcasing the entertainment capital of the world from a birds-eye-view.
"We are excited for the opportunity to partner with Cirque du Soleil to combine two of the most popular activities in Las Vegas," said Bryan Kroten, vice president of marketing at Maverick Helicopters. "This is a fantastic option for guests to experience both companies at an incredible value."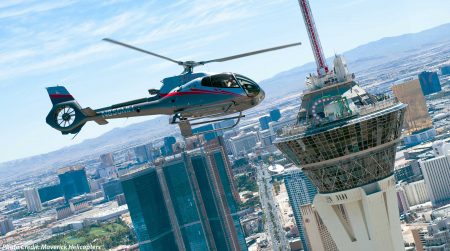 "Teaming up with Maverick Helicopters was an easy decision for us," said Lou D'Angeli, vice president of marketing and public relations for Cirque du Soleil. "These two iconic brands are part of any "must-see" Vegas itinerary, and this partnership provides a great opportunity for our guests to get the most out of their Las Vegas experience."
KÀ,the unprecedented, gravity-defying production by Cirque du Soleil takes adventure to an all-new level. Fans will be awed by a dynamic theatrical landscape, as an entire empire appears on the KÀ colossal stage and a captivating display of aerial acrobatics envelops the audience. KÀ performs at 7 p.m. and 9:30 p.m. Saturday through Wednesday at The MGM Grand Hotel & Casino. There are no performances on Thursdays and Fridays.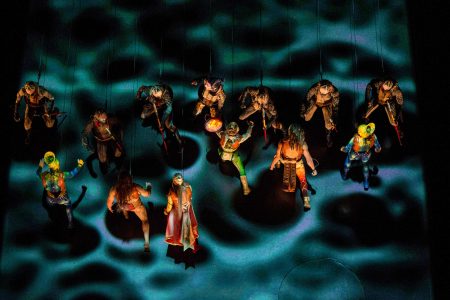 The Beatles LOVE by Cirque du Soleil recently unveiled exciting new acts and choreography, as well as enhanced state-of-the-art projections, set to an iconic soundscape from The Beatles. LOVE's custom-built theatre features 360-degree seating and gives guests a unique view of the show each time they experience it. The Beatles™ LOVE™ performs Thursday through Monday at 7 p.m. and 9:30 p.m. at The Mirage Hotel & Casino. There are no performances on Tuesdays and Wednesdays.
Maverick Helicopters' 12 to 15-minute Vegas Nights flight showcases the entertainment capital of the world from a birds-eye-view aboard the most luxurious tourism-based helicopter. Each aircraft seats up to seven guests and offers stunning panoramic views of the Las Vegas Strip with live-narration from the pilots about the surrounding attractions. Guests are also greeted with a champagne toast prior to the flight.
The Maverick Helicopters and Cirque du Soleil flight and show package begins at $199 per person. The flight and show are available for booking on separate days.