Just in time for summer, Emeril's New Orleans Fish House unveils a new cocktail menu featuring 16 handcrafted cocktails. The menu features classics like the original Sazerac and French 75 complemented by additions that feature notes of citrus, berries, cucumber, peach and vanilla, including two innovative Old-Fashioned infusions created with the bar's new in-house slow-drip infusion tower.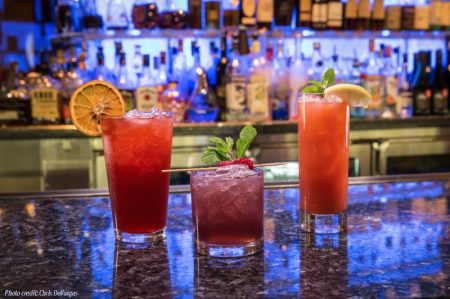 "We've always had a strong cocktail and bar program, but we wanted to take it to the next level," said Isaac Rendon, bar manager at Emeril's New Orleans Fish House. "Our updated menu features cocktails that speak to different tastes and flavor notes, especially our twists on the Old-Fashioned made through our new slow-drip infuser."
Cocktail menu highlights include a Four Roses Bourbon Chai Tea Old-Fashioned with Four Roses bourbon, slow dripped infused chai tea, mixed citrus peels, sultry spices, vanilla bean syrup and grapefruit bitters; Fish House Punch No. 2 with BarSol Mosto Verde pisco, cardamom, mango syrup, freshly squeezed lemon juice and Brut champagne; and the Razz-Matazz with Botanist gin, Marie Brizard raspberry liqueur, Wilks & Wilson Millicent lime mint syrup and fresh lime juice.
Cocktails start at $14.
Emeril's New Orleans Fish House is open daily for lunch from 11:30 a.m. to 4p.m. and dinner 4-10 p.m.
Related Links:
Book Now: MGM Grand Resort & Casino