This October Richard Petty Driving Experience celebrates its 20th anniversary in Las Vegas by partnering with American Cancer Society and Maverick Helicopters, who is also celebrating their 20th anniversary, to host a "Survivor Ride" in addition to launching a month-long complimentary Ride-Along experience.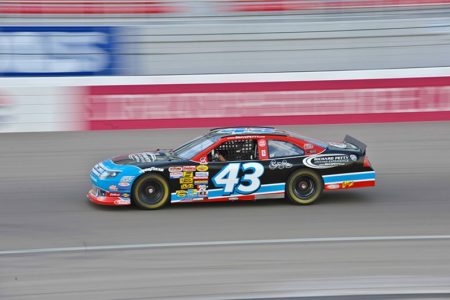 Richard Petty Driving Experience
In recognition of Breast Cancer Awareness Month, on Wednesday, Oct. 26, six breast cancer survivors will start the "Survivor Ride" by boarding a Maverick Airbus EC130/H130 ECO-Star helicopter and will fly to the Las Vegas Motor Speedway, landing directly on the Speedway Infield. The survivors will then celebrate as they ride around the world famous Las Vegas Motor Speedway 1.5 Tri-Oval, in 600 horsepower Stock-cars at speeds up to 165 mph.
In addition to the "Survivor Ride" and in celebration of the 20-year anniversary, Richard Petty Driving Experience is offering a complimentary Ride-Along, valued at $109, with the purchase of the Rookie Experience for the entire month of October. Those interested must book directly with the call center (1-800-237-3889) and mention "20th Anniversary Special" to receive the offer.
The Rookie Experience puts visitors in the driver's seat of a 600 horsepower NASCAR style race car for eight laps around the Las Vegas Motor Speedway. Prior to getting behind the wheel, drivers will receive driving, mechanical and safety instructions. At the end of the experience drivers will receive a detailed lap-time sheet sharing their best times and top speeds. Visitors can extend the thrills with a Ride-Along as a passenger with a seasoned driving instructor.
About Richard Petty Driving Experience (RPDE):
Owned and operated by Petty Holdings, LLC, RPDE is the worldwide leader in NASCAR race car drive- and ride- entertainment, available at speedways across the U.S. It has base locations in Las Vegas, Concord NC and Kansas City. RPDE also produces and facilitates auto manufacturer drive and ride programs, safe driving programs, mobile marketing events and motorsports-related production services for the television and film industry.
Related Links: