The 5th annual Electric Daisy Carnival (EDC), Las Vegas, held June 19 – 21, 2015, attracted 405,000 attendees, boosting the Clark County economy by $350.3 million, based on an extensive data study launched by Beacon Economics, LLC. Since the festival?s move to Las Vegas Motor Speedway in 2011, North America?s biggest dance music festival has produced an astounding $1.3 billion for that local economy and brought over 1.7 million fans through Vegas.

EDC Las Vegas Tickets
?It is incredible that in just five years our Headliners have helped us generate more than $1.3 billion back to Las Vegas, a place I call home,? said Pasquale Rotella, Founder and CEO of Insomniac. "I?m so grateful that I can do what I love while making a positive impact in the community"
EDC Las Vegas has continued to break records both in attendance and economic stimulus since its debut in 2011. The research, commissioned by Insomniac, shows an elevated impact of 156 percent in the last 5 years, with $137 million of impact in 2011 to $350 million in 2015. At a groundbreaking $1.3 billion, the entire five-year economic impact of EDC Las Vegas is equivalent to the typical daily Gross Domestic Product (GDP) of New Jersey, based on data supplied by the U.S. Department of Commerce.
In 2015, attendees? direct spending came to $168.3 million, bringing the entire attendee spending impact over 5 years to $1 billion, the price of roughly 10,000 Model S Tesla cars. The 2015 festival created $21.9 million in state and local tax revenue, which resembles employing 292 full-time fire and rescue staff having a $75,000 annual salary. Over EDC Las Vegas? five-year history, the festival has produced $81.4 million in state and local taxes, that could fund 1,055 full-ride tuitions for University of Nevada, Las Vegas undergraduate students. Furthermore, the report revealed EDC Las Vegas 2015 produced $141.3 million in elevated labor earnings for Clark County employees and additional, 3,270 full-time jobs.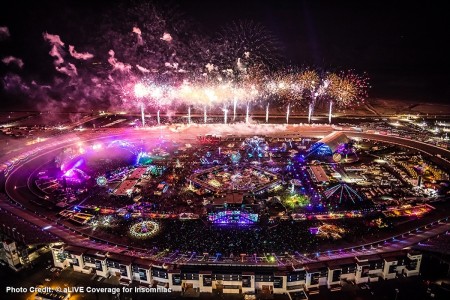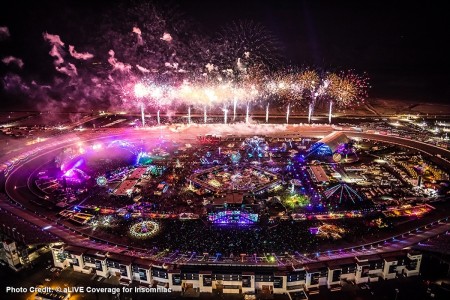 The comprehensive survey also released statistics reflecting EDC Las Vegas? overall impact on residents, businesses and local governments within Clark County over the past five years. Since 2011, attendees have accrued a direct spending total of $638 million. The total direct spending includes $145.4 million in hotel accommodations ? the equivalent of a 2,673-year stay at Caesars Palace Las Vegas; $188.9 million in food and beverage ? equal to 3 million Fat Tuesday Yard Stick cocktails; $66.2 million in entertainment ? or 113,000 tickets to all eight Cirque du Soleil Las Vegas shows; $87.9 million in gaming ? a lucky 120-day roulette winning streak; $55.9 million in retail ? akin to buying 101,000 Apple iPhone 6?s; and $93.6 million in transportation ? the cost of 304,000 round-trip Southwest flights from Los Angeles to New York City.
"Each year EDC brings in hundreds of thousands of visitors to Las Vegas, including many who didn?t have a ticket to the festival, but wanted to experience the destination during EDC Week,? said Clark County Commission Chairman Steve Sisolak. ?From EDC to the overall entertainment appeal of Las Vegas, EDC Week gives these visitors an experience that only this town can offer.?
Once again bringing in a sold out crowd in 2015, ticket sales from the three-day festival indicated that headliners traveled from all 50 states and 55 international countries.
EDC Las Vegas returns to the Las Vegas Motor Speedway June 17 ? 19, 2016 to celebrate ?20 Years Under The Electric Sky.? EDC Las Vegas is now on sale here.
Related Links:

Electric Daisy Carnival Las Vegas Tickets