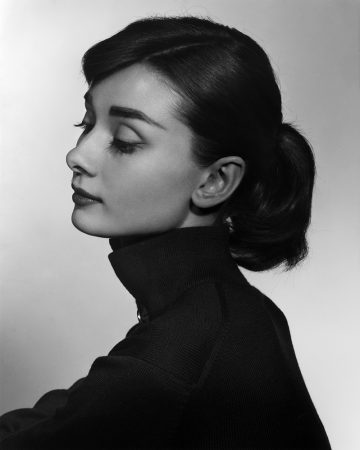 For the very first time in nearly ten years, Bellagio Gallery of Fine Art (BGFA) will display a photography exhibit with the unveiling of Yousuf Karsh: Icons of the 20th Century, on March 18. Recognized among the finest portrait photographers of the twentieth century, Karsh?s work showcases probably the most notable men and ladies in Hollywood, the arts, sports and politics.
Organized together with the Museum of Fine Arts, Boston, Yousuf Karsh: Icons of the 20th Century will feature 60 portraits varying from Winston Churchill and Pablo Picasso to Muhammad Ali and Grace Kelly. Additionally to viewing the legendary portraits, the audio tour incorporated with admission will guide visitors within the exhibit as they identify the unique story behind each portrait.
?Yousuf Karsh: Icons of the 20th Century is an extraordinary exhibit that will offer visitors the opportunity to get up close and personal with some of the world?s most famous figures,? said Tarissa Tiberti, executive director of Bellagio Gallery of Fine Art. ?It has been nearly a decade since we displayed a photography exhibit here at the gallery and we are excited to share such incredible works with our guests. Karsh had his own distinct style that reached beyond the subject?s face.?
Throughout his lifetime, Karsh produced more than 50,000 original prints, some of which were portraits of distinguished historic figures. Each portrait is unique due to Karsh?s ability to capture the essence of the individual. He believed that each person he photographed had a hidden secret and it was his job to reveal it.
BGFA?s current exhibition Picasso: Creatures and Creativity closed February 14 to make way for Yousuf Karsh: Icons of the 20th Century. The new exhibit will be on view March 18 through September 5.
Tickets to BGFA are $16; $14 for Nevada residents and seniors 65 and older; students, teachers and military with valid ID. Children 12 and younger are free. For groups of 10 or more, the gallery offers special pricing of $12 per person.
BGFA is open daily 10 a.m. ? 8 p.m. Last admissions are sold 30 minutes prior to closing. Guests also may enjoy complimentary daily docent tours at 2 p.m. and private docent tours at an additional cost.
Related Links: