Probably the most anticipated restaurant opening of 2015, MR CHOW at Caesars Palace is accepting bookings, the very first being Saturday, December 19 at 5 p.m. The world famous restaurant will open its doorways to visitors on Tuesday, December 15, accepting only walk-ins.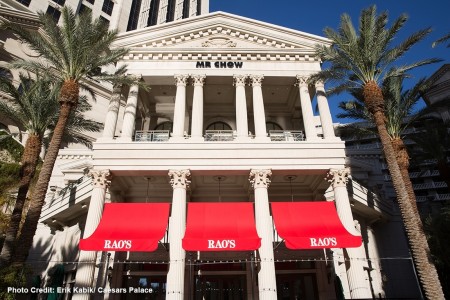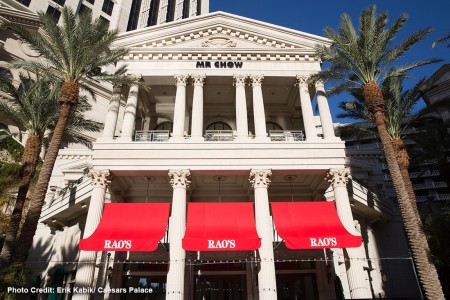 The notable hot-place will also be the venue to ring in the New Year, as it offers visitors a memorable experience in the chic space with breathtaking sights of the Garden of the Gods Pool Oasis. The very first seating is going to be at 6 p.m. and features a three-course prix fixe menu including one bottle of Veuve Clicquot Brut Yellow Label, listed at $222 per person. The 2nd seating is going to be between 9 and 9:30 p.m. and features a three-course prix fixe menu and one bottle Moet & Chandon Dom Perignon, listed at $333 per person.
The place to find the finest assortment of celebrity chefs and restaurants in Vegas, Caesars Palace is very happy to welcome the seventh location of internationally famous MR CHOW. The luxurious Beijing cuisine eatery will transport visitors to a glamorous, elegant and electric experience.
The Caesars Palace location, created by Mr. Chow himself, provides a modern, yet sleek design with clean lines and explosions of color. The brand new restaurant has a dynamic suspended kinetic sculpture centerpiece, unlike anything presently in Vegas.
The menu is a balance of tastes, textures, scents and colors presented in ways to boost and accent each other. Menu faves range from the Chow-lini cocktail, Chicken Satay, Beijing Duck, Green Prawns, Ma Mignon and hands-pulled Mr. Chow Noodles.
Not only will the menu feature signature MR CHOW dishes, but additionally an array of premium champagne and niche cocktails created using fresh elements. The infamous MR CHOW champagne trolley is among the many shows put on throughout guests? dining experience. The Caesars Palace location will have a unique champagne arrival experience in the entrance which will ensure each guest is bubbling with excitement from that initial moment.
MR CHOW visitors will enter through a set of private elevators, situated on the casino floor level of Caesars Palace. MR CHOW will seat greater than 250, including attractive terrace seating and three private dining spaces.
MR CHOW is the latest addition for Caesars Palace?s already impressive culinary collection. From starting the celebrity chef trend with Wolfgang Puck in 1992, to housing the only U.S. restaurant of Michelin-starred chef Guy Savoy, Caesars Palace continues to trailblaze the Vegas culinary scene for many years. The resort?s culinary empire includes restaurants from world-famous talents, including Bobby Flay, Gordon Ramsay, Nobu Matsuhisa, Brian Malarkey and much more.
Related Links: