Serendipity 3 at Caesars Palace, the Vegas outpost of the fanciful New York eatery launches its second eating challenge for an limited time, in addition to a new off-the-menu sundae.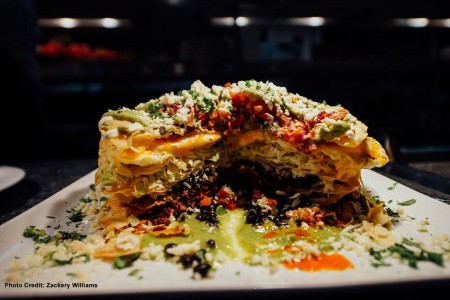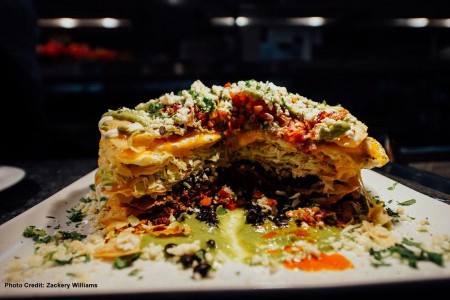 Currently available through the end of November, the Epic Unholy Huevos Rancheros Challenge weighs in at approximatly five pounds and sits six inches high having a 12″ diameter. The huge dish features 12 eggs, flour tortillas, chorizo, black beans, cotija cheese, avocado tomatillo sauce, a monterey jack and cheddar cheese blend, pico de gallo, sour cream, avocado lime sauce and bacon. Visitors who effectively finish the whole dish within half an hour will get it free of charge.
The dish is going to be offered like a stand alone item for $45 for individuals that don't desire to have fun playing the challenge. Individuals that choose to take part in the task and neglect to finish inside the half hour time period is going to be billed full cost for that dish.
The Breakfast Special, another breakfast staple has become available weekdays from 9 to 11 a.m. and it is only $11.99 for Total Rewards members. The combo dish features two eggs any style, four bacon strips or two sausages, potatoes and toast and visitors can also add coffee, juice or soda just for $2 more.
Also making its debut in the Strip-side sweet place is the new Silly Circus Sundae. The special off-the-menu sundae, listed at $14, features frosted animal crackers, cotton candy, marshmallow sauce, vanilla and strawberry ice cream, capped with whipped cream, rainbow sprinkles and raspberry sauce.
Serendipity 3 is open Sunday – Thursday from 9 a.m. to 11 p.m. and 9 a.m. to 12 a.m. on Friday and Saturday.
Related Links:
Book Now: Caesars Palace Hotel
Serendipity 3 American Restaurant