The brand new Pete Rose Bar & Grill, situated on the Vegas Strip directly across from Aria Resort & Casino, features breakfast now available from 7 to 11 a.m. daily.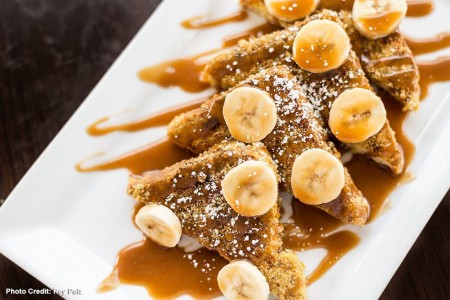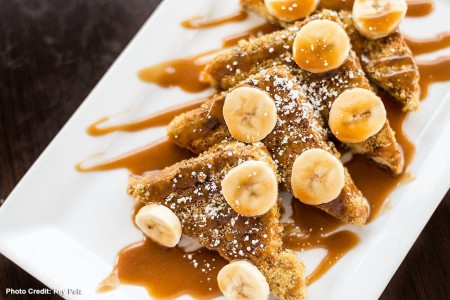 Produced and executed by Executive Chef John Littlejohn, the brand new breakfast menu features a range of omelets, eggs, sides, savory products and signature Home Plates, with all of products listed between $5 and $14.
Omelets, listed at $11, include ham and cheese, Philadelphia cheese steak, chili and cheese along with a Spanish variety and are offered with breakfast potatoes and a choice of toast. Eggs, also offered with breakfast breakfast potatoes and a choice of toast, come with Rashers Irish bacon for $11, a bone-in ham steak for $14 and bacon or sausage for $10. Additional sides, listed between $5 and $8, include biscuits and gravy, breakfast fries, yogurt parfait, muffins, comes and fruit, amongst others.
Signature breakfast products at the home of the Hit King include Peanut Butter Cap?n Crunch french toast, apple cinnamon waffles, a breakfast quesadilla, breakfast burrito and breakfast flatbread – capped with bacon, arugula, cheese and fried egg – among other faves.
Pete Rose Bar & Grill is open daily from 7 a.m. to night time featuring breakfast, dinner and lunch choices using sensibly-acquired elements to accompany a comprehensive choice of craft ales, signature cocktails and much more.