Maverick Helicopters, the exclusive company to supply helicopter travel back and forth from Vegas Motor Speedway, heightens the 20th annual Electric Daisy Carnival (EDC), Vegas experience with VIP flight transfers on June 17, 18 and 19, 2016.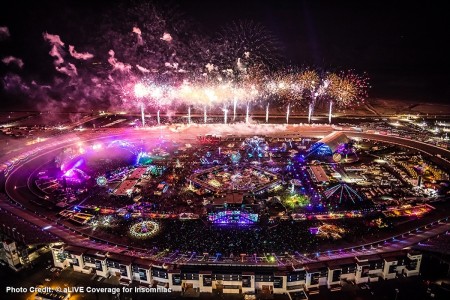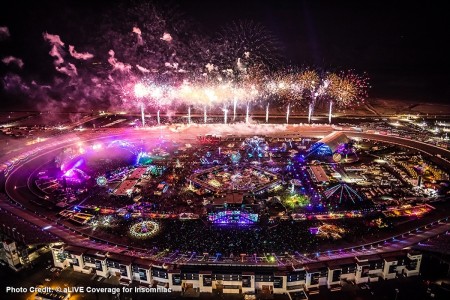 ?Since partnering with EDC during its first year at Las Vegas Motor Speedway, helicopter demand to the festival has increased exponentially,? said Bryan Kroten, vice president of marketing at Maverick Helicopters. ?We have grown from four aircraft to a fleet of nearly 20 helicopters reserved for this occasion.?
Just before the expedited, 15-minute flight, people can also enjoy chilling out in Maverick Helicopters? terminal, which completely transforms itself to produce a festival-like atmosphere for its visitors. The terminal also remains open for 72 hrs straight throughout EDC, which makes it the busiest 72 hours of the season for the organization.
Once aboard Maverick Helicopters? EC130 ECO-star aircraft, visitors may use voice-triggered headphones to speak to the aircraft pilots and listen to electronic dance music; sit back and relax within the theater-style, leather seating; and consume stunning, bird?s-eye-views of the Vegas Strip and festival grounds through its wraparound windows. To increase the experience, people are frequently surprised at artists or celebs on their own VIP transfers. Past DJs who've flown Maverick Helicopters to EDC include Alesso, Armin van Buuren, Avicii, David Guetta, DJ Lizard, Hardwell, Kaskade, Martin Garrix, Skrillex, Ti?sto and much more.
Private charter prices start at $3,000 for up to seven people for a one-way flight or $5,000 for up to seven people for a roundtrip flight. Individual seat rates start at $500 per person for a one-way flight or $800 per person for a roundtrip flight. Prices are based off of per day rates.
Related Links: