Lago by Julian Serrano, the highly acclaimed Italian small plates concept that first showed in April at Bellagio Resort & Casino, will introduce lunch and brunch encounters to be enjoyed with unequalled sights of the legendary Fountains of Bellagio. James Beard Award-winning Chef Julian Serrano has re-conceptualized his celebrated quality recipes for a light and scrumptious approach to daytime dining.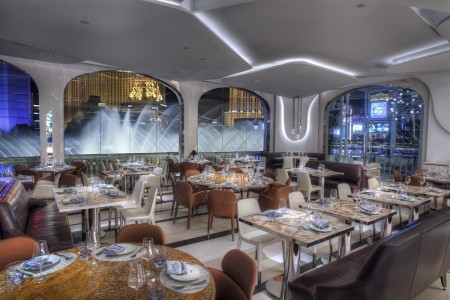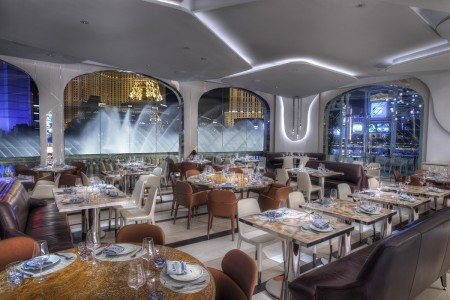 "It's exciting for me to be able to explore my passion for food in new ways and to translate the Italian small plates concept into exceptional lunch and brunch dishes," said Serrano. "The bold flavors, customized menu options and unprecedented view of the Bellagio Fountains will create an exquisite mid-day dining experience for guests."
Lunch
Beginning Friday, August 14, visitors will have the option of taking pleasure in a 3-course prix-fixe menu for $28 or choosing dishes ? la carte, making Lago the perfect spot for a fast energy lunch or leisurely experience. Chef Serrano's creative areas includes lighter servings of Lago's popular small plates in addition to paninis, salads and main courses.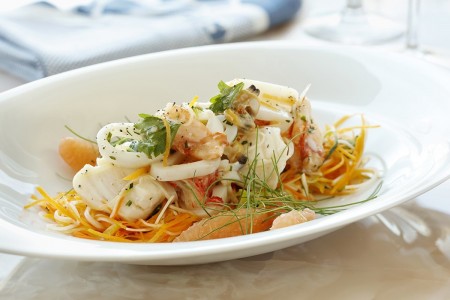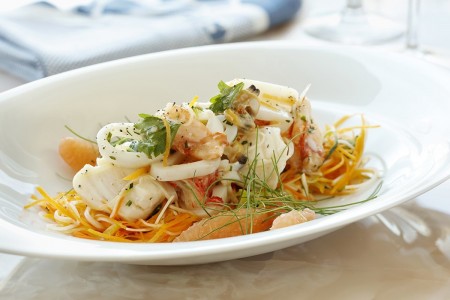 Highlights of Lago's lunch menu include:
? Lasagna Verde, delicate pasta layered with four cheeses and spinach;
? Insalata di Mare, a fresh seafood salad made with shrimp, lobster, clams, calamari, scallops and julienned vegetables and tossed in a light grapefruit dressing;
? Polpettone, a panini with house-made meatballs, fresh tomatoes and mozzarella sandwiched between focaccia bread;
? Salmone, pistachio-crusted salmon served with grilled tomatoes, rapini and drizzled with red wine sauce.
Brunch
Lago brunch will invite visitors to enjoy a memorable three-course feast for $38 per person beginning Sunday, August 30. The prix-fixe meal starts with a basket of freshly baked pastries for the table filled with Zeppoles, Bombolones, Cinnamon Rolls and much more. Site visitors may then select a dish from inventive antipasti including Raviolone, a pasta pocket full of truffle ricotta and capped with an egg yolk and summer truffle butter sauce; Shredded Salmon Salad with apples, candied walnuts and pesto; and Duck and Polenta, braised pulled duck meat offered with cheesy, soft polenta. The following course is stuffed with Italian twists on brunch staples, for example Eggplant Parmesan Benedict, eggplant parmesan capped with a poached egg; Nonna's Frittata created using baked eggs, fresh veggies and mozzarella; and Pizzetta with Italian cured granciale, ricotta and egg yolk. Brunch-goers complete their meal with decadent dessert options varying from the classic Tiramisu to Panettone Pudding and Nutella Crespelle.
Lago brunch will replace Jasmine's Fountains Brunch, scheduled to provide its final dining experience Sunday, August 30.
Lago is located off the casino floor next to Hyde Bellagio. Hours of Operation are as follows:
? Lunch: Monday ? Saturday, 11:30 a.m. – 2:30 p.m.
? Dinner: Sunday – Thursday, 5 p.m. – 11 p.m.; Friday and Saturday, 5 p.m. – midnight
? Brunch: Sunday, 11 a.m. – 2:30 p.m.
Related Links:
Book Today: Bellagio Resort and Casino
Lago by Julian Serrano Italian Restaurant