Hips don?t lie! Commonwealth brings the warmth towards the heart of downtown Vegas with "Martes," a Latin-inspired roof fiesta every Tuesday from 9 p.m. to 2 a.m. beginning July 21.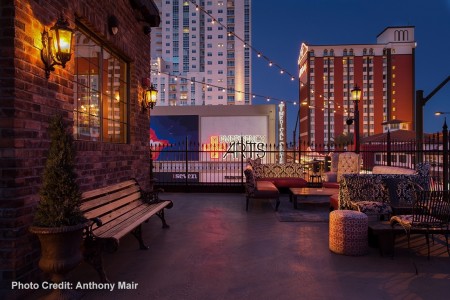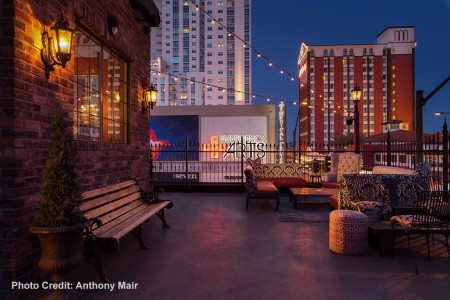 "Martes" will feature live DJ sets from DJ Low and guests, who'll spin the very best Latin house, merengue, salsa, reggaeton, bachata and Spanish hip-hop music. Master mixologist Don Marohnic will enhance the evening with signature drink choices such as the Don Juan, hand made with Don Julio Blanco tequila, club soda along with a lime wedge and also the Burro, created using Ketel One vodka, fresh lime juice, ginger root beer along with a lime wedge, each listed at $8. Additional drink choices include beer buckets with five cans of Modelo Especial or Corona, listed at $25; an 8-ounce carafe of Don Julio 1942, listed at $80 and niche tableside margaritas, crafted with Don Julio Blanco tequila, listed at $40 for a pitcher that serves four, or individually listed $10. Visitors may have the chance to shake their farm-to-table margaritas and select from classic garnishes including a salted rim, fruit, a lime or lemon twist, fresh mint or tulsi leaves.
ABOUT COMMONWEALTH
Lately named "Best Las Vegas Cocktail Bar of the Year" within the 2014 Nightlife & Bar Honours and among the "7 New Reasons to Hit Vegas," through the New York Post, Commonwealth brings an elegant new social scene towards the burgeoning bar district in Downtown Vegas. The trendy 6,000-square-feet cocktail bar is really a collision of art and architectural influences inspired by pre-Prohibition era design and libations. Crystal chandeliers bring a little elegance towards the overall design, which brings up a worn, industrial ambiance. The cocktail menu combines classic and progressive techniques and elements to provide drinks like, "Men in Tights" and "Little Hot Mess," which make an indelible impression. Commonwealth is finished with a unique backroom speakeasy, The Laundry Room, that was recently listed in Playboy?s "Best Bars 2014" list additionally to being named 'Best Cocktail Bar of the Year' by Nightclub & Bar Media Group. This discrete room offers an intimate setting having a boozeologist and drink menu in addition to the primary bar having a very exclusive admission process supplying a focus on the visitors along with a great attention to detail on their cocktails. A roof bar provides an experiential setting by having an urban brick feel and 360 degree views of downtown.
Located at 525 E. Fremont St., Commonwealth is open Tuesday through Friday from 6 p.m. to close and 7 p.m. to close on Saturday.