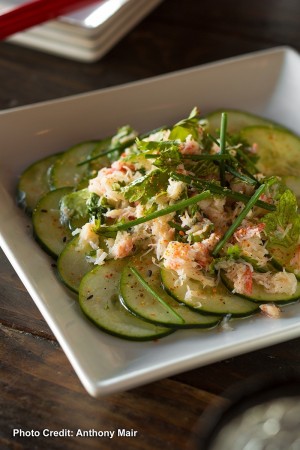 Itsy Bitsy: Ramen and Whisky, situated at the bottom of The Ogden in Downtown Vegas, features a brand new happy hour menu offered Monday through Friday from 3 to 6 p.m., in addition to extended weekend hours on Friday and Saturday until 3 a.m.
Happy hour choices include a mix of any ramen or rice bowl, with exception from the salmon rice bowl, combined with a Pabst Blue Ribbon draft, listed at $8; all well cocktails, listed at $3; and PBR drafts, listed at $2.
Itsy Bitsy will become the best downtown hangout on Fridays and Saturdays with their full menu available through the evening, guest DJs including DJ Kriskut and Miss Joy, and extended hours. A variety of menu choices range from the recently introduced cucumber and crab salad, listed at $9.50; and also the Angry Dragon cocktail, a mix of baijiu, dragon fruit, hot chilies and ginger beer, listed at $8.
ABOUT ITSY BITSY: RAMEN AND WHISKY
Itsy Bitsy: Ramen and Whisky features a romantic, tasty dining experience to Downtown Vegas. Situated at 150 N. Vegas Blvd. at the bottom of The Ogden, Itsy Bitsy offers a range of create-your-own ramen bowls and rice dishes, in addition to several hand rolls and more than a dozen Asian-inspired snacks. Itsy Bitsy is open for dinner and lunch, daily, in addition to late-evening service on select nights.
Related Links: