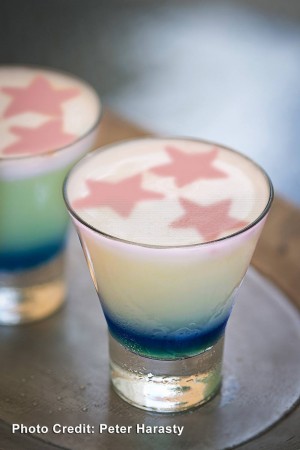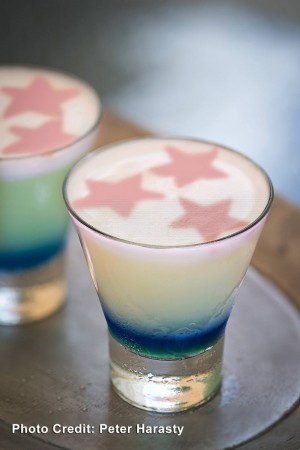 RHUMBAR, situated in the Mirage Hotel & Casino, will celebrate 4th of July with the development of its new cocktail, The Patriot, happy hour special offers and patio parties throughout the month of July.
Listed at $12, The Patriot is a combination of American Harvest vodka, fresh lemon juice, simple syrup, blue Cura?ao and egg-whites, garnished with stars made from Angostura bitters.
Visitors can also enjoy extended happy hour special offers from 2 until 6 p.m. including $5 vodka cocktails, Cruzan strawberry punch, Cruzan crush daiquiri or Coors Light. Containers of Coors Light and pitchers of Cruzan strawberry can also be found for $25.
Individual hookah can be obtained for $35, while limitless hookah costs $65 having a variety tastes for example strawberry margarita, lemon mint, guava and much more. While visitors are drinking and smoking, RHUMBAR's resident DJ could keep the party vibe in an all-time high with mixes of today's hits from Sunday through Thursday beginning at 9:30 p.m. to 1 a.m. and Friday and Saturday from 4 p.m. to 2 a.m.
Related Links