Two new curious animals are hiding underneath the surface at Shark Reef Aquarium at Mandalay Bay Resort and Casino. The attraction's latest citizens, a set of Scalloped Hammerheads, were lately introduced in to the 1.3-million-gallon Shipwreck exhibit.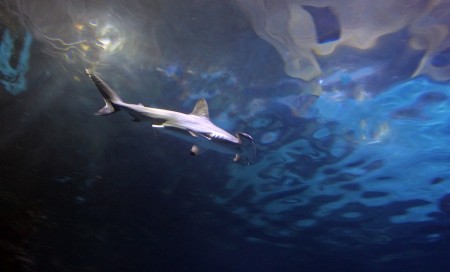 Distinguished through the unusual form of their heads, Scalloped Hammerheads live in seaside warm temperate and tropical seas, and may develop to 14 ft long, weighing over 300 pounds. Shark Reef Aquarium is among only three aquariums within the U.S. that Scalloped Hammerheads call home.
"Scalloped Hammerheads are among the most distinguishable types of sharks and we're honored to welcome these stunning animals to the aquarium," stated Adrienne Rowland, director of Shark Reef Aquarium. "Guests is going to be intrigued once they see these magnificent fish swimming alongside other Shark Reef faves."
Each one of the Scalloped Hammerheads was retrieved from the sustainable and healthy population in Hawaii. Other populations of Scalloped Hammerheads were listed being an endangered species in 2014.
"We are fortunate to possess these creatures within our aquarium for the visitors who may not have the chance to determine them within the wild," stated Rowland. "This experience provides visitors having a better knowledge of the fragile balance of existence within our oceans."
Shark Reef has become the place to find two types of hammerhead sharks: the Scalloped Hammerhead and more compact Bonnethead Sharks.
Related Links: