Cigar and steak lovers, rejoice! Caesars Palace has combined the finest offerings from Montecristo Cigar Bar and Old Homestead Steakhouse to allow guests to enjoy both at the all-new Clubhouse at Montecristo by Old Homestead. An intimate semi-private space at Montecristo has been transformed into the only place on the Strip where guests can enjoy cigars, high-end spirits and a fine dining meal simultaneously.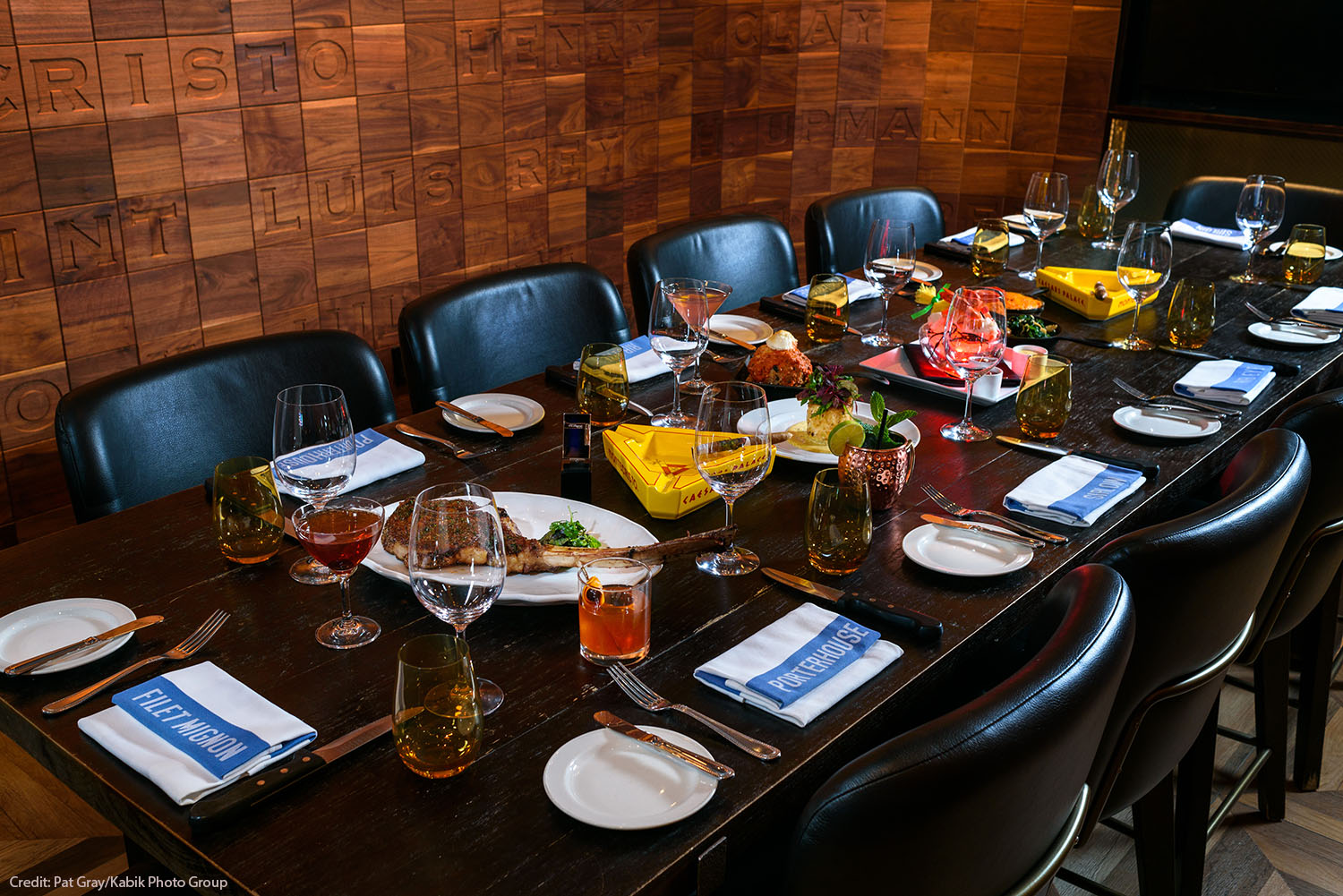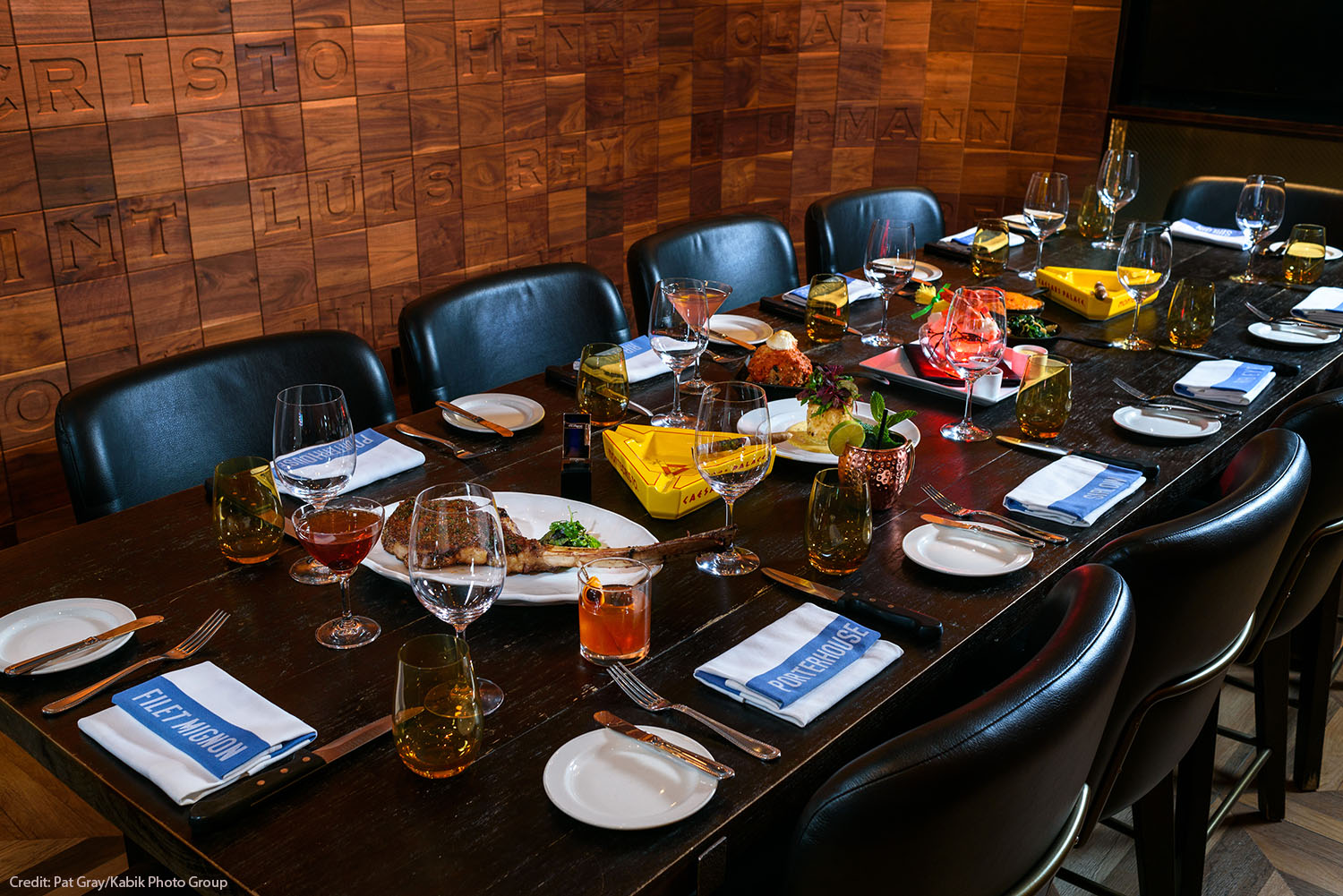 From an Ashton Symmetry Prism and a Montecristo White Toro to a Bone-In Porterhouse for two or a Sherry Brothers New York Strip, full cigar and steakhouse menus will be available for order. With seating for up to 10 guests, as well as a 55-inch HD television, the Clubhouse is the prime spot to take in your favorite sporting events in an intimate setting.
Montecristo Cigar Bar pairs notable cigar offerings with fine whiskeys, small bites and more, in a contemporary, organic 4,000-square-foot environment. Throughout the entire Montecristo Cigar Bar space is a state-of-the-art ventilation system, ensuring guests a comfortable and fresh visit. The 100-seat bar/lounge and gaming area offers guests four distinct experiences to enjoy a smooth cigar and libation — the Signature Bar, Library, Courtyard and now the Clubhouse.
Old Homestead Steakhouse is an East Coast institution from brothers Marc and Greg Sherry, whose family has been associated with the original Old Homestead (est. 1868) for decades. Many beloved American favorites are featured on the menu, such as the famed Old Homestead seafood platter, Oysters Rockefeller and other oyster options, Kitchen Sink salad and Big Fat Chocolate Cake. Ranging from the "Gotham" rib eye to filet mignon Oscar style, the restaurant's standout menu items are the famous cuts of meat with the best dry-aged program of a minimum of 30 days in the NYC aging box, selected, seasoned and prepared with the attention to detail that made the original so iconic.
Dinner in the Clubhouse at Montecristo by Old Homestead is available every night of the week for up to 10 guests.
Related Links:
Click for Reservations: Clubhouse at Montecristo by Old Homestead Fine Dining Restaurant