The WNBA's Las Vegas Aces today announced the team has signed free agent center Lady Liberty to an honorary contract for its inaugural season. Aces Head Coach and General Manager Bill Laimbeer recently presented Liberty with her official 75.5-foot tall jersey for all to see (and take selfies with) at New York-New York Hotel & Casino on the corner of Las Vegas Blvd. and Tropicana Ave.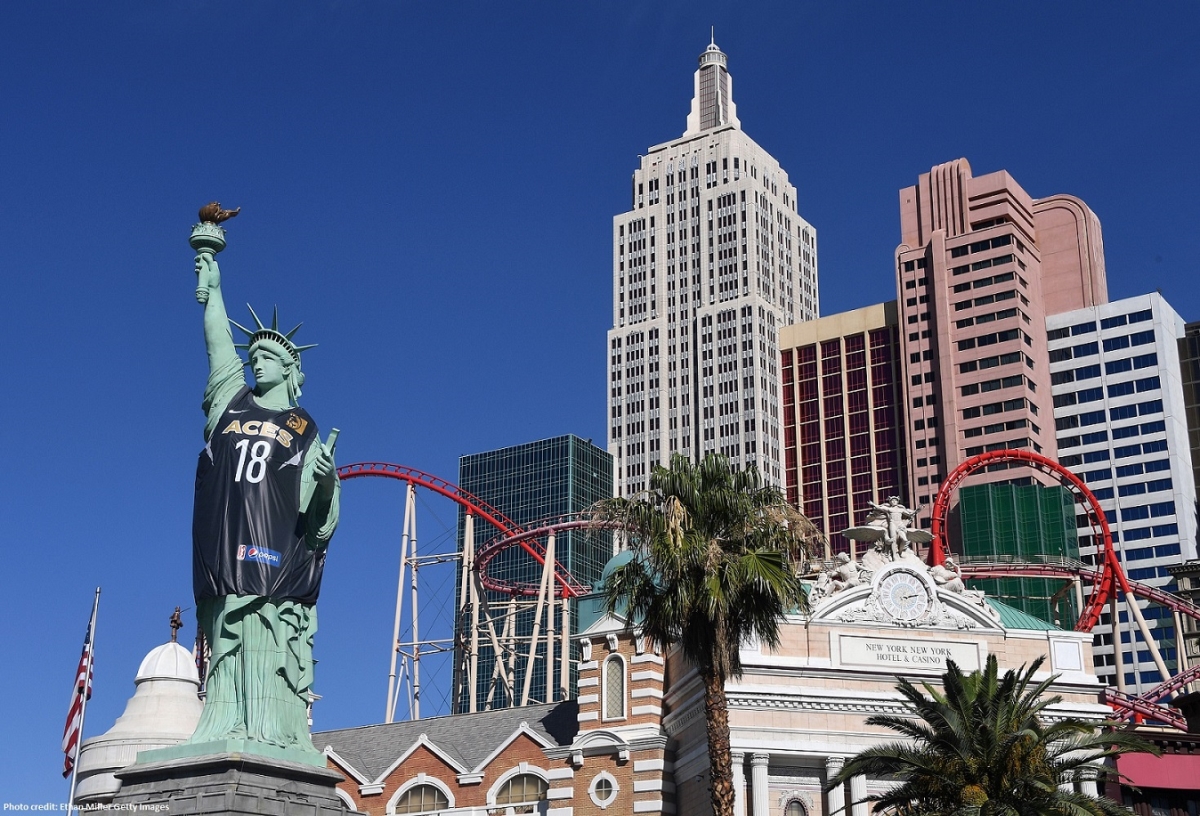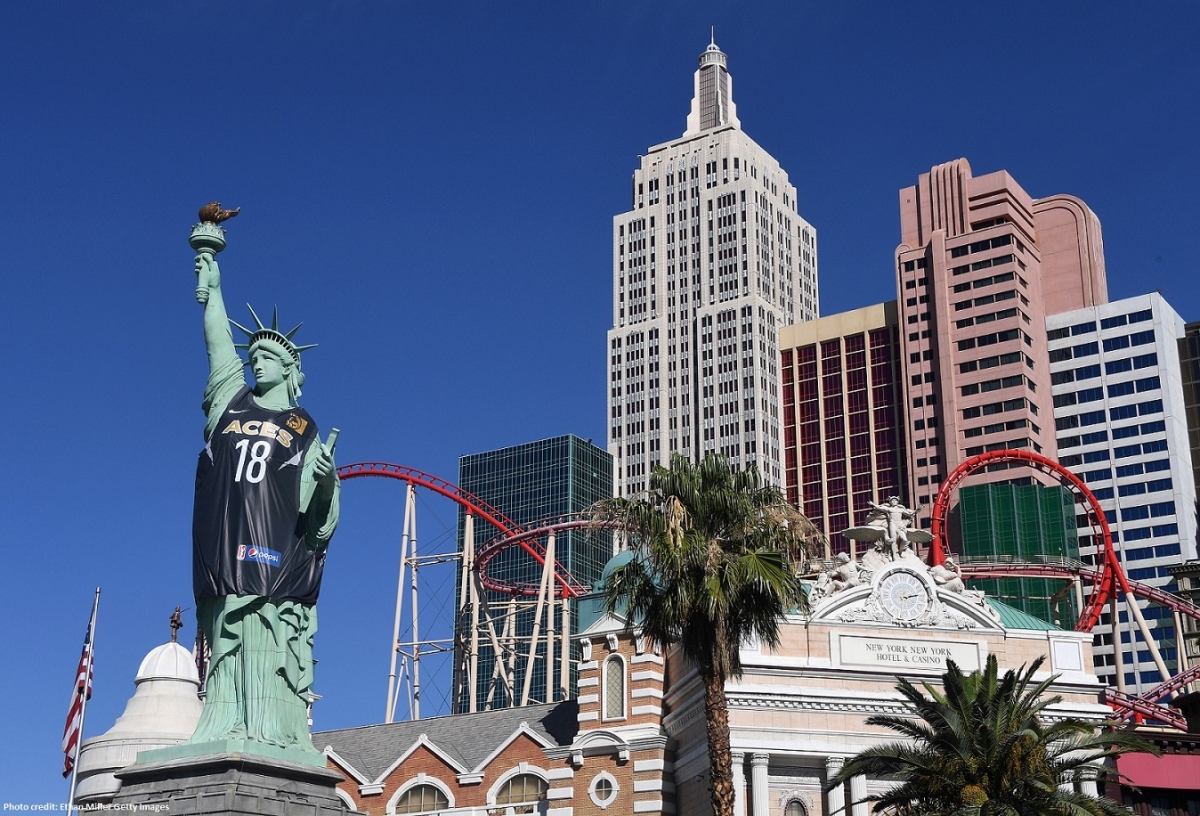 Liberty, 18, is certainly a wild card on the hardwood, as scouts have noted her statuesque presence and determined athleticism. As the tallest player in the WNBA at 150 feet, Liberty's immense wing span presents a major opportunity for the Aces to be a formidable force for decades to come.
Even as a free agent, there's no doubting Liberty's loyalty to Las Vegas. She is a staple on the Las Vegas Strip, beloved by visitors from around the world at her home in front of New York-New York and remains one of the city's most iconic figures.
The Aces tipped off its first season of WNBA competition at Mandalay Bay Events Center this past May becoming the second major professional sports team in Las Vegas.
Related Links:
Book Now: Mandalay Bay Hotel & Casino