MGM Resorts International today announced that its WNBA franchise will be called the Las Vegas Aces. Las Vegas' first major professional basketball team – formerly the San Antonio Stars – will begin play in its new home in the 2018 season.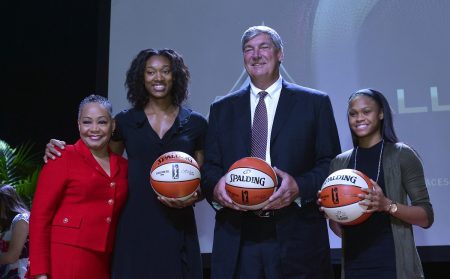 Las Vegas Aces President of Basketball Operations and Head Coach Bill Laimbeer was joined by MGM Resorts President Bill Hornbuckle and WNBA President Lisa Borders to reveal the team's name and logo at a news conference at Mandalay Bay.
"Selecting a new name is an important and symbolic step," said Laimbeer, a two-time WNBA Coach of the Year and four-time NBA All-Star. "Las Vegas has enthusiastically embraced us, and we're incredibly excited for this opportunity. We have a strong roster driven to succeed, which makes this name an ideal choice. 'Las Vegas Aces' is a nod to the excellence, confidence and competitive spirit of our new hometown."
Borders said, "We are ecstatic to officially welcome the Las Vegas Aces to the WNBA family. The Aces are already embracing the opportunity to develop a deep connection with the local community, and we can't wait to watch them bring the WNBA's brand of world-class basketball to their new home in 2018."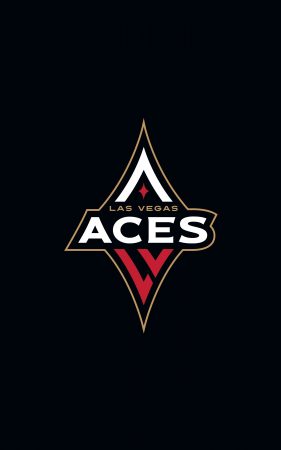 Hornbuckle added, "This is a great time to bring women's professional basketball to the Las Vegas community. The WNBA represents some of the world's best athletes and will showcase its incredible talent for our hometown fans. Young girls and boys in our city will undoubtedly gain dynamic role models for professionalism, teamwork, dedication and discipline."
Las Vegas-based entertainment and hospitality leader MGM Resorts received unanimous approval from the WNBA and NBA Board of Governors in October in connection with its purchase and relocation of the team from San Antonio to Las Vegas. In its inaugural season in Las Vegas, the Aces are expected to play 17 home games at the Mandalay Bay Events Center, adding to MGM Resorts' outstanding lineup of live entertainment experiences. The company is home to more than 20 world-class arenas, theaters and outdoor venues, selling 8 million tickets annually for live events ranging from performances by renowned artists such as The Rolling Stones, Cher and Bruno Mars to some of the biggest fights in the history of combat sports.
The Aces will become the second major professional sports team in Las Vegas, following the NHL's Vegas Golden Knights, who play at T-Mobile Arena. The NFL's Oakland Raiders are expected to relocate to Las Vegas by the 2020 season.
Las Vegas' new WNBA franchise was originally established for the league's inaugural season in Salt Lake City before moving to San Antonio prior to the 2003 season.