Emmy-winner Eric Martsolf of "Days of Our Lives" has teamed up with Legends in Concert, the longest-running show in Las Vegas, to guest-host the new summer production at Flamingo Las Vegas June 27 through July 15.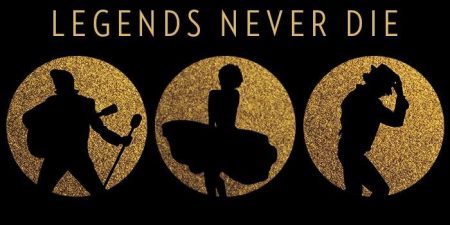 Eric is widely recognized for his six-year popular portrayal of Ethan Winthrop on NBC's daytime drama, "Passions," where he claimed numerous accolades from peers and fans alike. His most memorable role began in 2008 when he joined the cast of NBC's daytime drama, "Days of our Lives," as Brady Black. In 2014, Eric made history as the first actor on "Days of our Lives" to ever win the Daytime Emmy for Best Supporting Actor. The last two decades of Eric's career is a true testament to his versatility as an actor where he has successfully completed over 1,500 theatrical performances and over 2,000 television episodes.

  Save $20 On Legends In Concert Tickets
"I am incredibly honored and pleased to join Legends this summer in Las Vegas. The stage has always been my second home, and I'm humbled that this historic show is allowing me into their family. The work ethic and commitment that these performers demonstrate on a nightly basis is unparalleled, and I'm anxious to shake, rattle, and roll with them at Flamingo Las Vegas," said Eric Martsolf.
In addition to exciting new celebrity host, Legends continues to go back to its roots with music luminaries of the past, such as British icon and "Son of a Preacher Man" chart-topper, Dusty Springfield; thrilling moonwalker, Michael Jackson; "Diamonds are Forever" blonde bombshell, Marilyn Monroe; and the original American idol, Elvis Presley. Legends in Concert continues to celebrate the world's most famous and influential icons, all gone too soon, giving audiences an extraordinary chance to experience live the most captivating music, fashion and memories of these true legends.
For more than three decades, Legends in Concert has proudly entertained more than 6.6 million Las Vegas visitors and residents, produced over 18,500 performances on the Las Vegas Strip and performed to more than 30 million fans worldwide.
Related Links: