Maverick Helicopters, an award-winning division of Maverick Aviation Group, recently received the Federal Aviation Administration's (FAA) 2016 Award of Excellence "Diamond Award." The prestigious honor is a result of the company's ongoing dedication to maintenance training and aircraft safety. This is Maverick Helicopters' sixth consecutive Diamond Award for its Las Vegas and Grand Canyon South Rim locations and the second consecutive award for its Maui, Hawaii facility since its inception in 2015.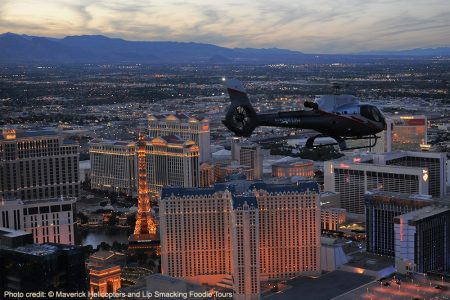 The FAA's Award of Excellence was created to recognize aviation operators and its maintenance technicians for participating in the FAA Aviation Maintenance Technician Awards Program. The rigorous program encourages employers to participate in continuous learning training programs in aviation maintenance, regulations and FAA rules. Each participating organization can receive honors ranging from the "Bronze Award" to the "Diamond Award." The "Diamond Award" is only given to a select few corporations that have reached the highest level of program criteria.
"We take great pride in receiving one of the FAA's highest honors, the Diamond Award of Excellence, for the sixth year in a row," said John Buch, president of Maverick Aviation Group. "We aim to provide an unparalleled experience at Maverick Helicopters and the Diamond Award is a testament to our maintenance department's outstanding commitment to safety, quality and reliability."
In 2016, Maverick Helicopter's dedicated maintenance technicians recorded more than 3,000 hours of training. More than 2,000 of those hours were provided through the company's homegrown training courses. Additionally, 100 percent of Maverick Helicopters' eligible maintenance technicians obtained individual awards through in-house and factory training.
Related Links: