NBC News political commentator Chris Matthews was spotted attending the smash-hit musical JERSEY BOYS at Paris Las Vegas on February 19. The Hardball with Chris Matthews host, who was in town for the presidential caucuses, took to Twitter after the show to share his enjoyment of the performance, ?Just saw Jersey Boys for third – counting the movie – time here on Vegas Strip. This won't stay in Vegas – I love it! #JerseyBoysLV.?

Jersey Boys Las Vegas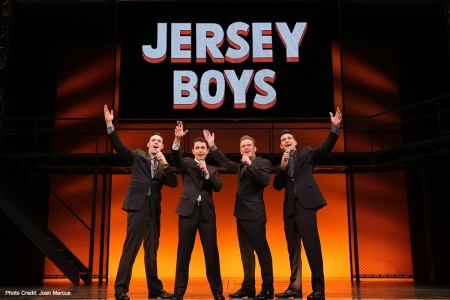 Jersey Boys Las Vegas

ABOUT JERSEY BOYS
JERSEY BOYS is the #1 Rated Show in Las Vegas and the ?Must see show of the year!? according to the Las Vegas Review-Journal. The musical phenomenon JERSEY BOYS, the story of Frankie Valli and The Four Seasons at Paris Las Vegas is the runaway hit that has taken Las Vegas by storm. JERSEY BOYS is the story of how a group of blue-collar boys from the wrong side of the tracks became one of the biggest American pop music sensations of all time. They wrote their own songs, invented their own sounds and sold 175 million records worldwide – all before they were thirty. The show features hits such as ?Sherry,? ?Can?t Take My Eyes Off You,? ?December, 1963 (Oh What a Night),? ?Big Girls Don?t Cry? and many more. Presented in Las Vegas at Paris Las Vegas, it is the same production fans all over the world have come to know and love.