John Fogerty roared in to the Venetian Theatre on Friday, January 8, delivering a rocking sold out opening evening performance of Fortunate Son in Concert, an eight-show residency in the Venetian? Las Vegas.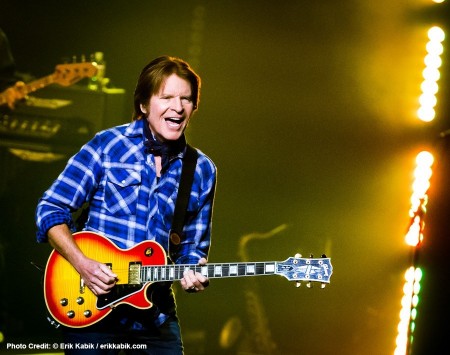 Prior to the Rock and Roll Hall of Famer gracing the stage, fans were welcomed by the show?s acclaimed Co-Director, Ken Ehrlich. Fogerty impressed everyone else together with his energetic performance of legendary Creedence Clearwater Revival classics including ?Fortunate Son,? ?Down on the Corner? and ?Bad Moon Rising? in addition to solo hits for example ?Centerfield? and much more. Featuring exclusive footage and private tales in the music legend, the intimate show remembers the background music and culture from the sixties, having a special concentration on the year 1969. In collaboration with AEG Live, Fortunate Son in Concert was created and directed by Ehrlich, Raj Kapoor and Julie Fogerty.
Additional performances of Fortunate Son in Concert will take place Jan. 13, 15, 16, 20, 22 and 23.
Related Links:

John Fogerty Las Vegas