Four-time GRAMMY? Award-winning R&B vocal group Boyz II Men announced today it hass extended its residency in the Mirage Hotel & Casino through December 2018. The trio, featuring baritone Nathan Morris alongside tenors Wanya Morris and Shawn Stockman, continuously perform within the Terry Fator Theatre on select weekend dates within the next 3 years.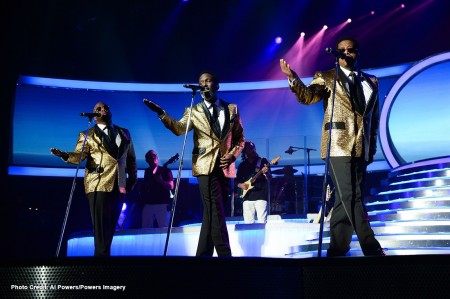 ?It has been incredible to call The Mirage and the city of Las Vegas our home for the past three years? and we are thrilled to be extending our residency here for another three years,? said Nathan Morris, founding member of Boyz II Men. ?We look forward to giving our all to our fans each night and our journey here is far from done!?
Created in 1990, Boyz II Men holds the distinction to be the all-time best-selling R&B group having sold greater than 64 million albums worldwide. The group changed popular R&B using its smooth harmonies and timeless styles delivered via a multi-octave sound and incredible vocal styling. Shows in the Mirage are highlighted by the trio?s greatest hits including ?Motownphilly? and ?It?s So Hard to Say Goodbye to Yesterday? combined with long lasting Motown classics in addition to choices form their latest album, Collide.
Performance dates in the first half of 2016 are:
February 26 – 28
April 1 – 3
April 15 – 17
April 29 ? May 1
May 13 – 15
June 3 – 5
June 10 – 12
Tickets are on sale now.
Related Links

Boyz II Men Las Vegas