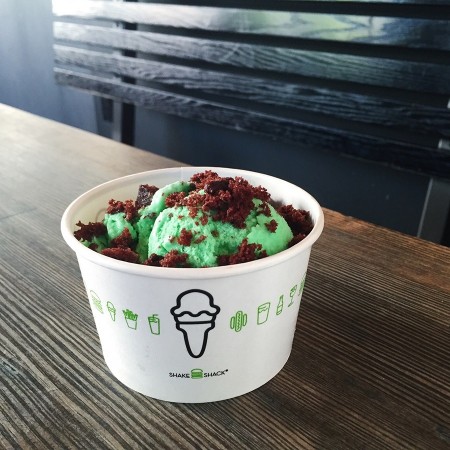 Shake Shack, with two locations – New York-New York Hotel & Casino and Downtown Summerlin, launch three fall special offers before approaching holiday yumminess!
Beginning Monday, October 5, Shack fans can get in on the seasonal Pumpkin Pie Oh My Concrete through October 31. Featuring the Shack?s vanilla frozen custard combined with a slice of homemade pumpkin pie, capped with whipped cream. $4.50 for any single and $6.75 for any double.
Things get spooky later within the month as both Shacks unveil the Shackenstein Frozen Custard (October 26-November 1). This frighteningly-scrumptious mixture of marshmallow cr?me custard and frosted chocolate pieces alllow for a scrumptious, spook-tacular treat. Available as a shake for $5.50 inside a cup or cone, single $3.50 and double $4.50 or as a pint to choose $6.
Finally, the flavor of the season is available in the type of the refreshing Cranberry Ginger Lemonade that is currently available, through the winter featuring Shack-made lemonade combined with cranberry puree and ginger for an additional kick. Regular $2.75 and enormous $3.50.
Related Links: