The world?s biggest exhibition of distinctively maintained ocean animals takes center stage on October 1 with the opening of Sea Monsters Revealed at Shark Reef Aquarium inside Mandalay Bay Resort and Casino.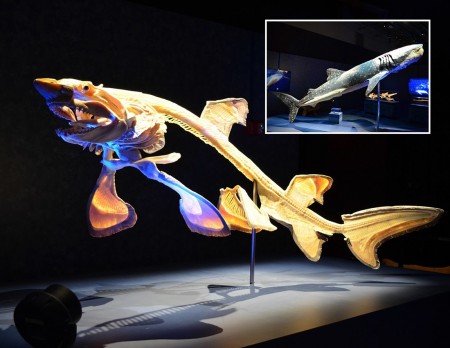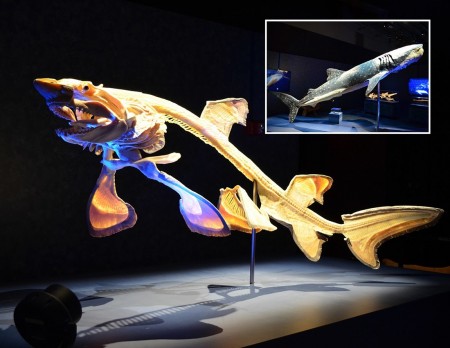 Using a revolutionary polymer preservation technique, generally referred to as plastination, enables the gathering of once living marine animals to be brought together on dry land. The procedure enables visitors to see the outside and inside of a few of the sea?s most opulent occupants, including an 18-foot, 3,000-pound whale shark.
The exhibit also includes a 15-foot-long mako shark and giant sunfish among its more than 18 full-body ocean animals. Additional displays include 150 individual organs and smaller specimans for example tropical fish, crustaceans and octopuses.
?For years, our guests have been fascinated and intrigued by the beautiful living creatures that call Shark Reef home,? said Adrienne Rowland, director of animal care at Shark Reef Aquarium. ?Now, with this immersive and interactive experience, they can discover some of the ocean?s most exotic and elusive animals up close and personal, and in a whole new way.?
Situated next to Shark Reef Aquarium, Sea Monsters Revealed will give locals and guests alike a greater knowledge of the world?s oceans and just how mankind?s interactions and conservation attempts are fundamental to the health and upkeep of these beautiful creatures.
The exhibit was created via a partnership between BASE Entertainment and Dalian Hoffen Bio-Technique Co. and it has been on display at a number of North America?s most exclusive aquariums such as the Georgia Aquarium, the Vancouver Aquarium and also the Museum of Science & Industry in Tampa.
Sea Monsters Revealed opens to the public October 1 and runs through October 2016.
Sea Monsters Revealed will be open Sunday ? Thursday, 9:30 a.m. ? 8 p.m.; Friday and Saturday, 9:30 a.m. ? 10 p.m. Shark Reef is open Sunday ? Thursday 10 a.m. ? 8 p.m.; Friday and Saturday 10 a.m. ? 10 a.m. Last admission is one hour prior to close.
Related Links: