Last week, Siegfried & Roy introduced the latest inclusions to their animal family when four six-week-old tiger cubs made their very first appearance at Siegfried & Roy's Secret Garden and Dolphin Habitat in the Mirage Hotel & Casino on September 12.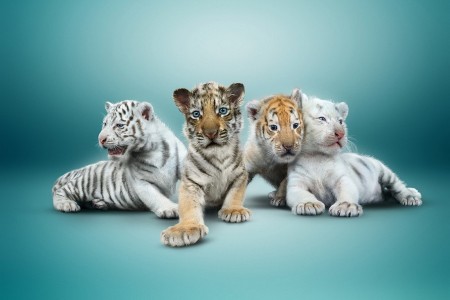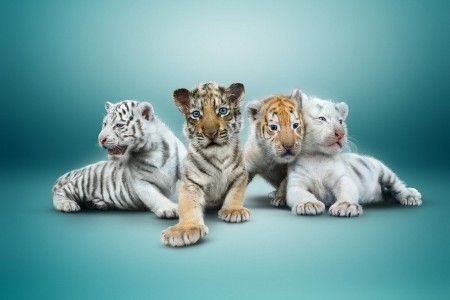 Born on August 5 in the Secret Garden to mother Indira and father Svengali, these are the first tiger cubs to become introduced in the Mirage in 5 years. Animal enthusiasts from around the globe will have the ability to watch and stick to the cubs' journey while using Twitter and Instagram handle @SARMOTIcubs as well as on Facebook at Facebook.com/SARMOTIcubs.
"Our newest 'Ambassadors of Conservation' play an important role in our never-ending quest to protect these animals," said Roy. "It is imperative to continue our conservation efforts to save these magnificent tigers for future generations to enjoy and cherish."
"It is always exciting to welcome new members to our family at The Mirage," said Siegfried. "We are pleased to introduce these magical creatures to the world to relish in their beauty and are thrilled that people across the world can watch the cubs grow and learn on Instagram, Twitter and Facebook."
Beginning September 12, the brother and sisters are readily available for visitors to see and range in color: Liberty, a pure white female; Maharani, a striped white female; Hirah, a striped golden female and Justice, a light golden boy. The brand new clan continues to be named the #SARMOTIcubs following the world-famous magicians' SARMOTI Foundation, that is devoted to safeguard, conserve and preserve endangered and threatened creatures globally, with particular concentrate on the large felines: tigers, lions, cheetahs, panthers and leopards.
The cubs can be viewed inside a specifically-designed nursery beginning at noon daily.
"Without Siegfried & Roy's conservation efforts, we would not be able to offer guests of The Mirage this unique and informative experience," said Franz Kallao, vice president of hotel operations for The Mirage. "We are excited to welcome these four lovable tiger cubs to their new home at the Secret Garden."
Related Links: