Cheers to craft beer in the "Las Vegas Beer and Barrel Project!" The exciting three-day craft beer and barrel festival, presented by Mandalay Bay Resort and Casino together with Back Bar USA, will take over Vegas from Friday, August 28 through Sunday, August 30.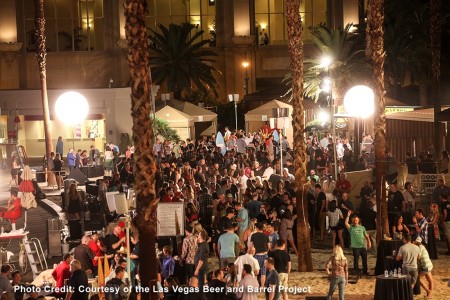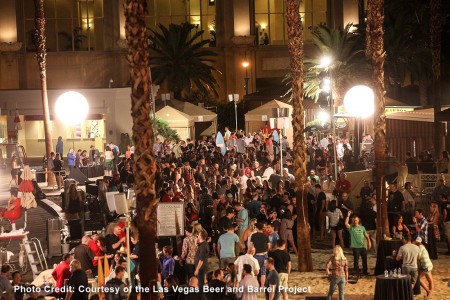 The headlining event would be the "Mandalay Beach Craft Beer and Barrel Festival," held from 7:30 p.m. to 11:30 p.m. Saturday, August 29 at Mandalay Bay. Visitors may enjoy a large number of spirits and craft beer barrel stations serving a number of the country's best ales, together with award-winning cuisine by an array of Mandalay Bay Resort and Casino's top chefs. Sarah Manley, Mandalay Bay Resort and Casino's Director of Food & Beverage and Nevada's first female Licensed Cicerone?, will serve as the host for the whole event. All-inclusive tickets are listed at $75 per person, are available for sale on the Las Vegas Beer and Barrel Project website.
Additionally towards the festival, the "Las Vegas Beer and Barrel Project" will show a thrilling weekend selection of workshops and mixers to celebrate the craft of brewing. An in depth agenda for the weekend's occasions are available below:
Friday, Aug. 28
7:30 p.m. – 11:30 p.m. VIP Reception and Pop-Up Pub Experience will be held at Shanghai Lilly. This event will be hosted by Johnson and will begin with food and beer pairings, live music and conversation with guest brewers, distillers, chefs and industry VIPs. Entrance will be limited to VIP all-access ticket holders.
Saturday, Aug. 29
1 p.m. – 6:30 p.m.: Seminars & Panel Discussions will include: "Beer Got Your Tongue" with brew master Jared Rouben of Moody Tongue Brewing Company; "Sour Beers" with Patrick Rue of The Bruery and Jonathan Buford of Arizona Wilderness Brewing Company; "State Of The Industry" with Matt Brynildson of Firestone Walker Brewing Company, Paul Gatza of the Brewers Association and Nikos Ridge of Ninkasi Brewing Company; and "Beer Cocktails" with Wirtz Beverage experts, Andrew Pollard and Michael Shetler. Admission for all four seminars is $99 per person and all-inclusive with limited seating available. More information about each seminar and class leaders can be found online.
7:30 p.m. – 11:30 p.m. Mandalay Bay Beach Beer and Barrel Festival will be held at Mandalay Bay Beach. Attendees will enjoy dozens of brews from a variety of beer and distillery vendors; gourmet food stations from select Mandalay Bay restaurant chefs, such as Fleur Executive Chef Hubert Keller, and live entertainment.
Sunday, Aug. 30
9 a.m. – 3 p.m.: "Beer For Breakfast" will be held at Fleur by Hubert Keller. Guests may enjoy gourmet bites, including family style pastries, entr?es, family-style desserts and beer pairings, selected by Sarah Johnson. Tickets will be priced at $50 per person and are available at www.lvbeerbarrelproject.com.
Visitors may also make the most of exclusive room packages at Mandalay Bay Resort and Casino and Delano Vegas.
Related Links:
Book Now: Mandalay Bay Hotel & Casino
Fleur by Hubert Keller Tapas Restaurant