Celebrate America the Italian way with food and beverage special offers at TREVI Italian Restaurant within the Forum Shops at Caesars throughout Fourth of July weekend from Thursday, July 2, through Sunday, July 5.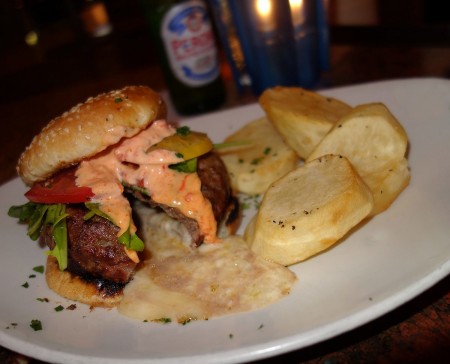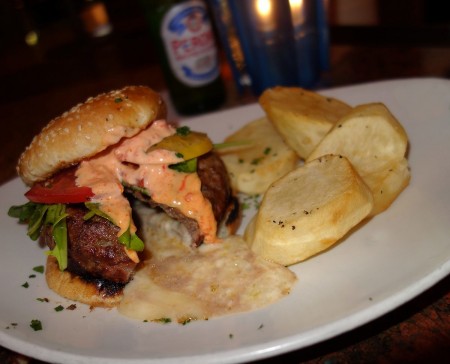 Executive Chef Peter Scaturro will offer you a twist with an American popular with an Italian Stuffed Hamburger, packed with gorgonzola and fontina cheeses and capped with red and yellow tomatoes. The hamburger, supported by steak fries, is going to be listed at $12.95. Available too solely for that holiday weekend is a fireworks-inspired Pop Rocks gelato, including tastes of strawberry, tropical punch, and watermelon gelato capped with a variety of Pop Rock tastes, beginning at $4.50 per scoop.
Also featured at TREVI will be the favorite Red, White and BOOM cocktail, listed at $7.99. The niche drink is really a sweet strawberry margarita created using triple sec, tequila, Blue Curacao, sweet and sour mix, fresh bananas and lime.
Related Links:
Book Now: Caesars Palace Hotel
Forum Shops
Trevi Italian Restaurant