Emmy Award-winning celebrity chef and New York Times best-selling author Giada De Laurentiis' first-ever restaurant, GIADA, has gotten rave reviews since first opening in June, and today the most popular restaurant is proud to provide a special local people appreciation offer of 20% off breakfast and lunch*, valid Monday – Friday through the end of March.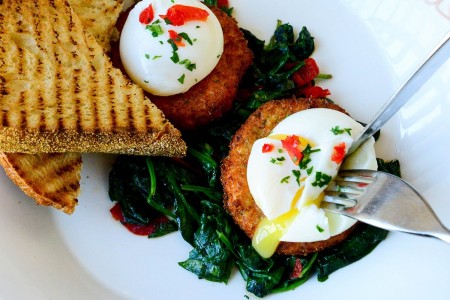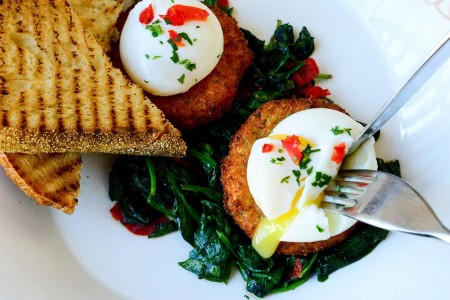 With GIADA breakfast, visitors can start a full day like De Laurentiis with the option of eight dishes, fresh pressed juices and sweet and savory pastries. Notable dishes range from the fan favorite Salmon Cake Benedict; polenta waffles two ways– Strawberry Polenta Waffle with grilled pineapple and Nutella and Sunrise Polenta Waffle with pancetta and 2 sunny-side eggs; and Italian Hash created using marble potatoes, Nueske's bacon, Finocchiona salumi, all kinds of peppers, tomato and onion confit having a sunny side up egg.
GIADA lunch features classic choices for example preparing salads and sandwiches, with De Laurentiis' signature twist. Menu products range from the Waldorf Panzanella Salad with raisin walnut bread and roasted shallot vinaigrette; Lemon Pesto Grilled Cheese with heirloom tomato plants with prosciutto San Danielle; and Caprese Frittata with fresh mozzarella, heirloom tomato plants and tulsi.
Dinner at GIADA remains probably the most desired bookings in Vegas. GIADA's menu holds De Laurentiis' Roman heritage, reflecting her desire for Italian cooking with vibrant, Californian influences. GIADA utilizes the finest elements to produce a new undertake the standard Italian cuisine, while remaining in keeping with classic faves. Using its warm d?cor featuring De Laurentiis' personal style, the restaurant also has a priceless look at the Strip in the second story from the Cromwell.
GIADA at The Cromwell is open daily for breakfast from 9 a.m. to 11 a.m., lunch from 11 a.m. to 2:15 p.m. and dinner from 4:30 to 10:30 p.m. Sunday to Thursday, and 4:30 p.m. to 11 p.m. Friday and Saturday.
*20% offer good with valid Nevada ID. Available Monday through Friday breakfast and lunch hours only. 6 people maximum. Offer does not include retail items. Limit one (1) coupon per guest. Gratuity is not included. Management reserves all rights.
Related Links: