With thousands of virtual casinos offering real money play options to millions of gamblers all over the world, it can be overwhelming to select the best one for you. While you may be able to find a venue offering games you are interested in, they may not also offer your favorite deposit methods. And once you do come across a venue that seems to have it all, how can you be sure it is entirely safe to make your first deposit?
While it might be easier to book a flight to Las Vegas and completely eliminate these thoughts from your mind, you may not always be to up and leave just to quench your thirst for casino games. This is why online casinos are likely to become your go-to solution. To come to your help, here is a brief list of some of the clearest signs that should tell you that you have found the right casino on the web.
They Have A Top Customer Support Service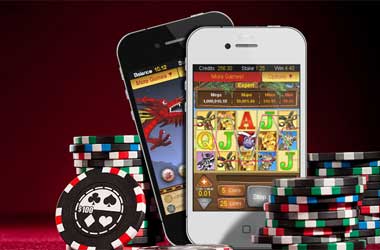 Customer support is critical for any casino online, as it is basically your one and only way of getting in touch with them in case of a problem. So you will need to find a casino that features 24/7 customer support available in your preferred language. It makes sense that Swedish players would like to use their mother tongue when gambling and preferable use a Swedish online casino guide dedicated to the specific market to test a few of the top recommended casinos there.
Make sure they use a wide array of contact methods. You may not always be able to give them a call or email them, so the instant chat alternative is an excellent solution. Find out what is their average response time; the last thing you want to do is have to wait for an entire week for a money withdrawal question to be answered.
If possible, find a casino that uses WhatsApp or another similar chat client for more convenience and speed.
The presence of a solid and complete FAQ section in your preferred language is also a good indicator that you have found a reliable casino.
They Have A Mobile App
Prior to making a first real money deposit, see that you can visit the casino using your smartphone or tablet. Depending on your gaming preferences, you might like to opt for your smartphone more often, especially if you travel frequently and you enjoy gambling as a means of relaxation. Look for a mobile-friendly platform that is well suitable for your Android or iOS system. You might not have paid a lot of thought to the importance of convenience in terms of gameplay up until now, but it will make a huge difference once you will determine that you are unable to play your favorite game of poker via your phone.
You may also want to focus on finding a casino that keeps up with the trends. 3D gaming and virtual reality options will definitely change the way we play and perceive online casinos. A site that limits itself to flat graphics and old games is one where progress is unlikely to come anytime soon. If you are a tech-savvy yourself, look for a casino that offers a modern day gaming experience since day one.
They Have A Rich Game Selection
Another indicator that you have found a highly reliable casino is the presence of an extensive selection of games. Take a look at the software providers they work with and you should get an idea of what to expect.
A menu that has been categorized by software developers, game category, new games, hot games, progressive jackpots, number of reels or paylines is usually part of a good casino. The presence of a New Games category usually means that a casino cares about constantly updating the content. Take a look at the bottom of the website and find out which software providers they work with. Names like NetEnt or Microgaming should bring you more peace of mind, as these are a few of the most popular actors in the industry.
They Promote Responsible Gambling
Reputable casinos constantly focus on improving their practices and ensuring they are genuinely taking care of all players. Gambling must be done in a reasonable and responsible manner. Casinos must provide help and support references on their websites and add the right kind of functionality that allows players to exclude themselves in case they are dealing with an issue. Casinos should also provide deposit limits that players can rely on for similar reasons. Take a look at any responsible gambling policies you can find on their website to understand how dedicated they are to this matter.
They Use A Large Variety Of Banking Options
Most casinos work with the classic debit and credit card payment methods; most players might be fine with that, but others may require some additional options to choose from. They want something more flexible and convenient they can use on the go. E-wallet options and cryptocurrency and the ability to make deposits and withdrawals via a mobile device are all part of the same list. Find a casino that displays a large number of banking options players in your country are allowed to use. Take a look at their fees and potential commissions and decide if joining them is a good idea.
Ultimately, keep in mind joining several casinos will increase our chances of winning more often. Plus, you will take advantage of all the free spins and welcome bonus packages, which is always a win.